We asked five speakers from Biocontrol Africa about the biggest day-to-day challenges they're facing at the moment, as well as the biggest agriculture opportunities in Africa. Their responses offer a fascinating insight into the state of the agriculture industry in Africa in 2020, touching on regulation, efficiency, growth in demand, environmental impacts and much more. Read their responses in the interactive ebook below (or here).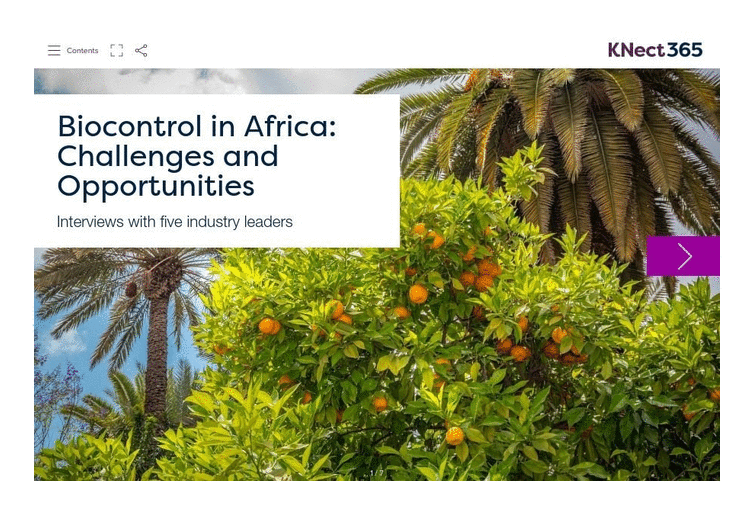 They also offered their favorite interesting fact, a list of recommended recent articles, plus a summary of what each will be discussing at Biocontrol Africa 2020 and why it is important.
The speakers include:
- William Lanier, CEO and founder, NeverIdle Farms (Ghana)
- Dr. Michalis Papaeconomou, CEO, Agrology
- Manuel Gomez, Senior Technical Support Lead – Southern Europe, Bioline Agrosciences
- Johann Fournil, Communication & Development Director, M2i Life Sciences
- P. Gopala Krishna, President and CEO, Fertis India Ltd
Biocontrol Africa is being held on 28 - 30 September 2020 in Marrakesh, Morocco and is co-located with New Ag International Africa. Explore the agenda or book your pass.