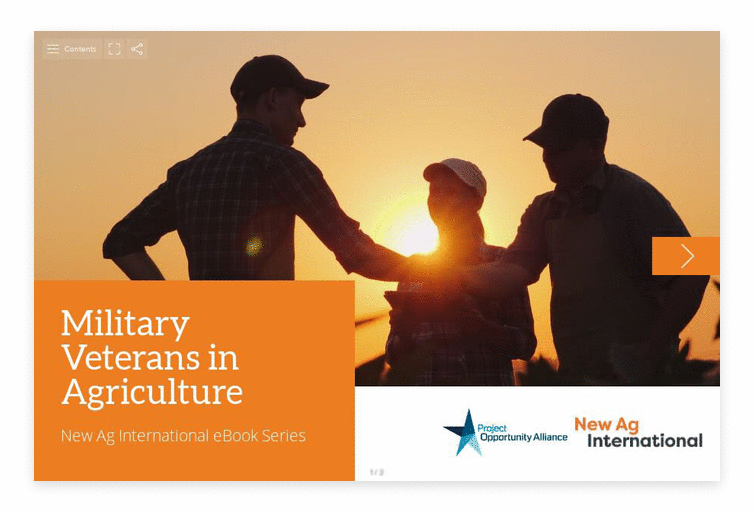 The agri community is increasingly seeking out untapped resources when it comes to people and talent - from attracting more women into the space, helping recruit a younger generation and shining the spotlight on diversity and inclusion. In this new eBook series, New Ag International is taking a closer look at some of these areas, starting with the veteran and military-affiliated community.
Through video panels, interviews, articles and research data, all with the support of the Project Opportunity Alliance, this eBook looks at schemes and strategies to encourage veterans into the agriculture workforce .
Click on the front cover above (or here) to explore or download the resource. 
Contents