'Creativity is often portrayed as a lightning bolt that
strikes without warning, leaving a sudden burst of ideas in its wake,'
according to Josh Linkner of
Forbes
.
But, that's not how it really works.
Success when it comes to creativity does not come easy. Only
those who strive to reach to the very top of their career find true success and
accomplishment. As designers and brand strategists in a creative line of
work, you strive for success in your projects, brands, and companies every single
day. But the reality is, everyone fails, even you. In order to succeed as a
creative professional in today's competitive world, you have to make mistakes
along your journey to that brilliant finish.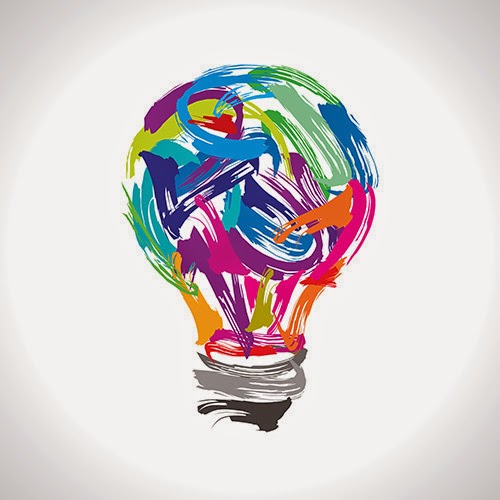 Sadly, our society has been teaching an aversion to failure for
many generations. As children, we were taught to follow the rules, that there's
only one right answer, and most importantly, not to make any mistakes. But, we
need to stop feeding our fear of failure and embrace it and all the mistakes
that come along with it.
Fortunately, with every mistake, comes learning and
eventually, success. Learning how to handle your mistakes is a huge part of
success. According to
Design
Taxi
, here are some easy ways to handle failure:
Accept your mistakes. Nobody is perfect
as humans by nature are flawed. Many creatives strive for perfection, but you
must learn to acknowledge that you can make mistakes in your career. If you
don't recognize your mistakes, then you will never be able to identify what
caused failure. 
Understand what went
wrong. You must sit down and assess what went wrong and you can then analyze
the situation. This is will help you in understanding what went wrong and how
you can prevent it from happening again. 
Learn. Learn to
take lessons from your past. Figure out why that lead to your previous failure
and plan so that you don't face any similar disappointment in the future.
Let it go. Let go
of the past. Some people have a bad habit of recollecting disappointments
throughout their lives. This not only takes away from your work, but it also
hinders your future prospects
Don't give up.  Stay determined. Some creative who fail at
first, give up instantly. But, you should never give up as success takes time
and effort.
About the Author:
Amanda Ciccatelli, Social Media Strategist of the Marketing Division at IIR USA, has a background in digital and
print journalism, covering a variety of topics in business strategy, marketing,
and technology. Amanda is the Editor at Large for several of IIR's blogs
including Next Big Design, Customers 1st, Digital Impact, STEAM Accelerator and ProjectWorld and World Congress for Business
Analysts, and a regular contributor to Front End of Innovation and The Market Research Event,.
She previously worked at Technology Marketing Corporation as a Web Editor where
she covered breaking news and feature stories in the technology industry. She
can be reached at aciccatelli@iirusa.com. Follow her at @AmandaCicc.