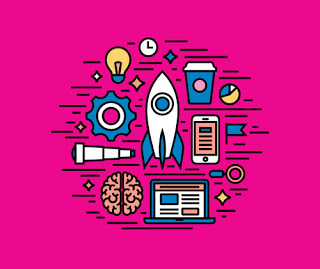 Whether you're starting
brand
strategy
from scratch or reviewing your business's current strategy to make
sure it reflects the goals for your business, there are a few key things you
should know. According to a recent
Business2Community
article, here are 7 ways to nail down your best brand strategy.
You should know:
Who You Are. This
may seem simple, but it can be more difficult than you expect. The more you
know about who you are as a business, the better you'll be able to communicate
that to your customers.
What Makes You Special.
It's important to identify your unique attributes in comparison to your
competitors, but it can also be valuable to see how you're unique from a
broader industry perspective. Things like how you run your team, how you
interact with people online, what you value as a company, how you talk, how you
look, etc, are all part of what makes your business special.
Your Purpose. This
is one of the big questions and one that's just as important for a brand to
answer. Why does your brand exist? What is it designed to do? What's your
vision? Without a solid answer to these questions, your brand won't be very
meaningful or effective.
Your Audience. Identifying
exactly who your brand wants to serve, what their interests are, where they
spend time, and what they care about will guide your marketing efforts and your
business development journey.
What You Are Doing.
Your brand's mission statement should very clearly explain what you're doing
and why. In addition, your daily business activities should tie back to these
central goals.
How to Communicate.
You can't develop solid a brand communication strategy until you've answered
the questions above. After you've identified who your brand is, why you exist,
what you're doing and for whom, you can figure out how to talk to your target
audience and what kind of tone your brand should have.
Where to Invest Time.
It's true that where we invest our time is where we invest our lives. So, it's also
important to identify where the brand should be spending its time, both in
person and online.
Want more on developing a brand? Attend FUSE
2016 in Miami, FL this spring. For more information, click
here.