David Ogilvy, the 'Father of Advertising', once said, "(Brand is) the intangible sum of a product's attributes."
When we think of drug products we often think of the attributes of the pharmaceutical itself:
Aspirin gets rid of headaches or helps keep blood from clotting; Tylenol gets rid of headaches but is gentler on the stomach;  Cepacol helps sore throats feel better.
In the case of Imodium, as the website says, "(Imodium provides) fast and effective relief of diarrhea."  It does this very well.
Imodium caplets are also encased in a foil/paper pack that is supposed to be torn open - but, if that doesn't work, try scissors.
?!?!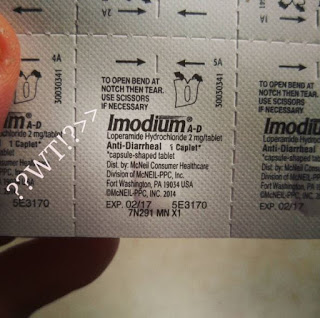 In designing the brand experience, the packaging does not contribute, and in fact detracts from the desired experience that McNeil wants you to have.  They understand that when you have diarrhea, "...fast relief can never come too soon,"  and you want to "...get out of the bathroom and back to the things you love."
However, a package that is not elegant and may even need scissors to open, doesn't reinforce the brand.  Who wants to look for scissors if they have diarrhea and they need to get at the drug?
Brand is more than the product.  It's the entire designed experience including the packaging.  It's not just about technology and the effectiveness of a drug to stop diarrhea.  It's about empathy and realizing that someone with 'the runs' doesn't want to have to run for scissors.
Michael Plishka is the President of 
ZenStorming(TM)
, a design and innovation consultancy.  He can be reached at michael@zenstorming.com.