By: Sophie Corfan, Stylus Life Editor
As the world
turns its attention to the upcoming U.S. election, prominent brands and figures
across the creative industries have been jumping on the political bandwagon
over the past few weeks. Brands are increasingly using campaigns to get behind
social causes ' from LGBTQI pride to female empowerment ' gaining traction and
respect among politicised consumers.
Remaining
neutral while pushing politics, both Snapchat and Doritos have been encouraging
their audiences to 'Rock the Vote' recently ' coinciding with the USA's
National Voter Registration Day (27th September).
Snapchat's
initiative reminds users of the importance
of voting through its infamous bite-sized videos, before directing them
straight to the voter registration website. Meanwhile,
Doritos
vending machines on college campuses playfully
point out that if you're not registered to vote, you don't get a choice ' giving
only tasteless chips to unregistered voters.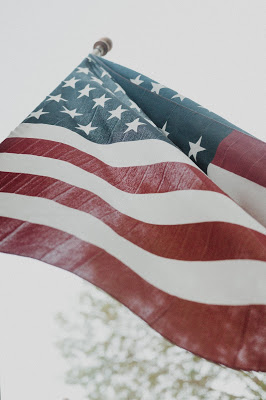 Brexit
' and the subsequent political turbulence ' continues to fill the
news in the UK, and this week, a number of designers united over the
Brexit Design Manifesto
. The document, spearheaded by Max Fraser and
Dezeen founder Marcus Fairs, lays out opportunities and challenges for the
British design industry in the wake of the UK's decision to leave the EU.
Signed by an array of design influencers, the manifesto demonstrates how
industry leaders are taking the initiative to ensure the stability of their own
future.
Fashion
brands are also aligning themselves with the causes their customers care about.
The Kooples
announced that fur would no longer feature
in any of its future collections. The decision has been prompted by a PETA
campaign and petition signed by 60,000 people, demonstrating a willingness to
listen to its audience and adapt accordingly. Monki's feminist
Monkifesto
uses humour to attune directly with the core
concerns of its young female consumers. The campaign's catchy slogans 'tackling
periods, sexuality, cyber-bullying and more ' will appear across a capsule
collection over the coming months.  
As political
and social issues infiltrate so much of the current conversation, it's no
surprise that consumers are expecting brands and influencers to join in ' with 74% of US consumers appreciating companies
being clear on what they stand for (The Futures Company, 2015). And with value-driven
Gen Z and millennial consumers considering their beliefs key to their identity '?? and keen to spend accordingly ' this
trend is only set to accelerate.
Brought to you by
Stylus Life
, creativity
and innovation news from around the web.