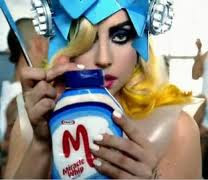 Tone of voice is incredibly powerful in shaping perception. As brand designers at Pearlfisher we connect strong brand truths with powerful desire, and we do this through naming, identity, structure, graphics and innovation. Oftentimes the words we design around a brand become its hallmark - what makes it truly special.
Think about Charlie Sheen. By now he's even a verb and whatever you think about him his way of speaking makes him stand out from the crowd - we find him fascinating, striking, pitiable and impossible to ignore. His tone of voice is definitive, consistent and utterly unapologetic. His 'downward spiral' is a brand in itself that he's managed to capitalize on with great success, but because his dramatic showcase statements don't have any purpose - aren't linked to any message or truth he is unlikely to have any lasting impact - he's too erratic to really say anything really meaningful or change peoples minds.
Contrast him with Ricky Gervais at this year's Golden Globe's ceremony. Like Sheen, Gervais masterfully owned his unapologetic tone of voice throughout the evening. Maybe it's because Gervais was scripted and measured, but his words meant something bigger than the awards show - they were linked to a message or truth that Gervais wanted to bring home - he challenged celebrity worship and sucked the air out of the room with his quick-witted jabs, and many of the millions watching on TV loved it and millions didn't - he polarized opinion but got noticed and made people think all the while building his brand.
A distinct, disruptive tone of voice is one of the most important pieces of ammunition for designers. Look at Miracle Whip. They went through a major redesign and launched a polarizing ad campaign. Most people want mayonnaise, not Miracle Whip, so why n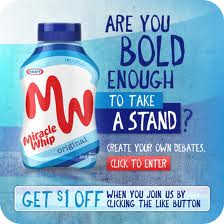 ot champion the fans? "Are you bold enough?" Who knew buying a condiment could feel so empowering? The new pack is a clean, retro look that's announced with the burst "New and More Amazing!" its own bold rhetoric is a challenge to us to be bolder ourselves.
So, maybe Charlie Sheen can teach us a little something about how we express ourselves... be bold or go home.
- Tess Wicksteed, Strategy Director, Pearlfisher
www.pearlfisher.com
Follow Pearlfisher on twitter here: www.twitter.com/pearlfisherlive
Hear more from Pearlfisher on Wednesday, April 13, 2011 in Chicago at this year's FUSE conference.