'Let's meet in Meg Ryan' ' words probably never uttered
before in an office environment. However, LinkedIn employees based in the
recently created New York office will now have meetings in conference rooms
named after movie stars from famous films that were shot in the Empire State
Building. The new offices are on the 22nd-28th floors of the iconic Empire
State and has drawn inspiration from the city of New York in a way that hasn't
simply turned to cheesy clich??s (subway signs, mini statues of Liberty and
yellow taxis).
LinkedIn's revamping of their office environment is evidence
of a recent trend of offices trying to move away from the standard bullpen of
cubicles. Innovative office spaces are becoming more popular in order to keep
employee spirits high and boost satisfaction levels that ultimately will boost
loyalty. Creative industries tend to more often than not be the ones with these
kinds of spaces but are increasingly being looked at by other industries.
LinkedIn has followed companies such as Google and Red Bull in creating a more
enjoyable work environment.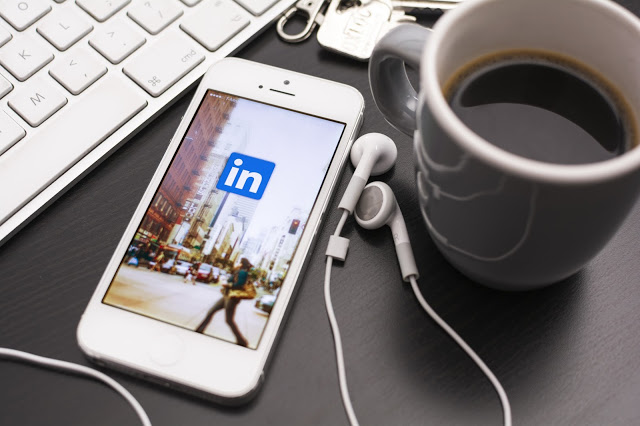 The professional networking site has touched upon the
aesthetic of New York's social and business clubs with an old school feel.
There is a wall decorated with '20s style bowler hats and a wall of vintage
rotary phones. The designer Lauren Foley said 'Everyone in the office is always
on the phone, pacing around on their headsets' which is the inspiration for the
wall of phones as many workers would never have used a rotary phone. The best
part of the wall of phones is in fact that one, when unlatched, opens a hidden
door into a speakeasy lounge. The speakeasy again referencing the old-school
feel.
This more lighthearted feel to the office doesn't however mean
it is all fun and silliness; there is a sense of maturity and sophistication
that is coupled with areas of relaxation. A caf??, screening room (with game
consoles), a billiards lounge, catering service and fitness room give employees
an opportunity to unwind and reboot when needed.
There can be a fine line when designing new offices and
creating an environment that doesn't boost productivity. For example I've
recently heard of an office (not sure of the company) where they hire a guitar
player to come in and play sometimes during the day. That to me would just be
irritating. Many people do work with music, but music that is personal to them.
A song that is motivational and enjoyable for one may be hated by another. Creating
an enjoyable workspace is also vital in luring in the best new talent. Workers
are far more likely to choose a company over another if they know they will
have a better day to day experience.
I believe that happy employees will mean more creativity and
a higher desire to produce results. Offering real amenities to employees and
having an environment that will ultimately boost productivity and keep workers
happy is something that LinkedIn seem to have created.  
About the Author:
Harry Kempe, a marketing intern at IIR USA, who works on various aspects of the
industry including social media, marketing analysis and media. He is a recent
graduate of Newcastle University who previously worked for EMAP Ltd. and WGSN as
a marketing assistant on events such as the World Architecture Festival, World
Retail Congress and Global Fashion Awards. He can be reached at hkempe@IIRUSA.com.