Reposted from our Private Brand Movement conference chair, Christopher Durham's site MyPBrand.com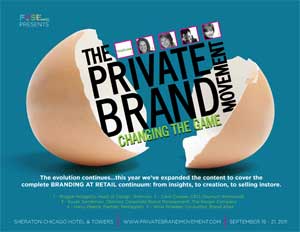 This is the next post in a continuing series on the upcoming Private Brand Movement conference, September 19 ' 21 in Chicago, Illinois. The series features a look at our keynote speakers and their topics. Our keynotes feature the most prolific minds on the topics that matter MOST: packaging trends, neuro-marketing, social consciousness, shopping behavior, next generation consumers, retail, brand identity, culture, design and of course Private Brand.
Tuesday will include a number of keynote addresses including the presentation, 'Building Brands That Stand The Test Of Time' from Carla Cooper, CEO, Daymon Worldwide. Carla will share her perspective on how brand building strategies and techniques are keys to success in today's environment, and the areas of opportunity she sees for retailers and manufacturers.
Carla became CEO and president of Daymon Worldwide at the beginning of 2011. In 2009 she became the first female member of the Daymon Board, in addition to being the first Daymon Board member who spent her entire business career working on the national brand side.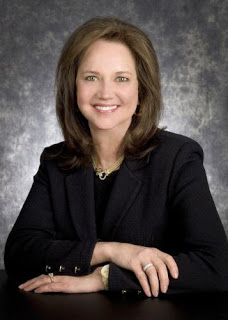 Ms. Cooper joined PepsiCo in late November 2003 from the Kellogg Company in Battle Creek, MI where she was President and General Manager of Natural and Frozen Foods with responsibility for the company's Worthington Foods, Kashi Company and Eggo businesses generating sales of $650 million. Kellogg's is the world's leading producer of ready-to-eat cereal and a leading producer of convenience foods, including toaster pastries, cereal bars, frozen waffles, and veggie foods.
A University of Puget Sound graduate (Tacoma, WA), Cooper worked in the foodservice and the retail divisions of Coca-Cola USA for 12 years, her last assignment there in 2000 was Vice President, Customer Marketing managing the all-channel, all-national customer group. During 12 years with Coca-Cola USA, her other assignments included Vice President, Fountain National Chain accounts (1995-1997) and Area Vice President, USA Fountain Division (1992-1995). Before joining Coca-Cola USA, she worked in sales and management assignments for The Procter & Gamble Company.
Ms. Cooper is an active member of the Grocery Manufacturers Association, The Food Marketing Institute, The Culinary Institute of America, and the Women's Foodservice Forum, which she chaired for 3.5 years. Additionally, she has been active in the International Foodservice Manufacturers Association (IFMA), and was that group's first female Chairperson. Ms. Cooper currently serves as a director for Ruth's Hospitality Group Inc. (Ruth's Chris Steakhouse and Mitchell's Fishmarkets). A native of Kentucky, Cooper and her husband, Steve, live in Chicago and in Battle Creek, Michigan.
For more from Private Brand Movement chair Christopher Durham visit mypbrand.com.
To learn more about the conference, visit the event website, download the brochure or follow us on Twitter @Private_brand.