By Chad Clark, President, Precision for Medicine
On March 11, 2020, when the World Health Organization (WHO) declared SARS-CoV2 (COVID-19) a global pandemic, many of the conventional ways of conducting clinical trials were quickly and judiciously reviewed and reworked to address the crisis at hand. Never, in the history of healthcare, have so many organizations come together to collaborate and create solutions that will inform and evolve clinical trials today and for the future.
In response to the COVID-19 emergency, clinical trial research assessing the efficacy and safety of clinical candidate interventions to treat the virus are emerging at an exceptional rate. As of early May, over 800 clinical trials have been registered at various national and international clinical trial registry sites.
As the industry and regulators band together in a race for a vaccine and viable therapeutic solutions for COVID-19, we find ourselves in an unprecedented position to accelerate trial timelines, as well as regulatory approvals. In addition to supporting the fight against COVID-19, we are all tasked with continuing the over 50,000 active clinical trials in 25 condition categories that existed before COVID-19. This unique intersection of working differently to stop COVID-19 and continuing life-saving clinical trials at risk due to limited access to sites and patients, has finally solidified more novel approaches to executing clinical trials that can ensure safety and quality, reduce cost and increase access to patients.
RELATED ARTICLE: COVID-19 Report: The Response to and Impacts on the Global Life Sciences Industry
It is unfortunate that it took a pandemic for this to happen. As an industry we have shied away from risk, holding fast to the tried and true methodologies and processes of clinical trials. But these times have finally forced us to confront the need to redefine how we conduct trials. In the past few months, both the industry and regulators have been extremely thoughtful, flexible, and creative in adapting protocols and applying ideas and technologies that, until now, have been underutilized.
Governments and Regulators have led the way to encourage open collaboration. The Food and Drug Administration's (FDA) latest initiative and most transformational program, the coronavirus treatment acceleration program (CTAP) creates access and feedback for innovators in a variety of forms – PowerPoints, concept papers for therapies, while providing substantive responses within 24 hours. This transformational program reduces reliance on legacy processes such as pre-investigational new drug (IND) meetings only to find out weeks, or even months later there are gaps in data or strategies. The FDA is engaging in real-time to help companies think through their COVID-19 clinical trials.
In the UK, the National Health Services has created a patient pathway program. Through a hotline, patients take a survey to have their condition classified and are triaged to specific hospitals equipped to manage specific patient populations. The information is also used by sponsors to determine the best sites to host particular studies, and in many cases, patient informed consent can be provided verbally to reduce exposures that can then transmit the virus.
Creating an open and transparent environment so that governments, regulators, and researchers can work together to streamline protocols and processes, while maintaining the integrity of the trial data, is only part of the equation. As social distancing is being enforced around the world, researchers are adopting a risk-based approach that incorporates remote patient monitoring, telemedicine visits, wearables and improved access to electronic health records to enhance patient safety, while reducing site burden.
Since rare disease trials have faced many of the same challenges being posed by the coronavirus, Precision for Medicine has been actively engaging these tools for years as we help innovators develop therapeutic and diagnostic solutions. These changes are not only necessary for COVID-19 treatment development but, as the industry has long recognized, we need to expand patient populations participating in clinical trials for many drugs under development.
The current effects of the novel coronavirus have made an indelible impact on the world with large-scale and long-lasting challenges that have forced us to adapt and innovate in ways we could not have imagined just months ago. Creative trial designs such as master-trials, use of wearables, home-health and integrated EHR to EDC technology solutions all will now be the norm as we focus on ensuring safety, maintaining quality, reducing costs and accelerating timelines while creating access to patients in need. We must seize this opportunity to make today's transformational changes tomorrow's standards.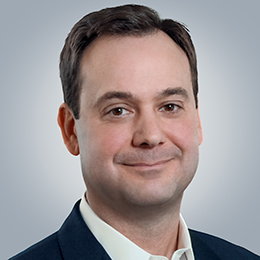 ABOUT THE AUTHOR: Chad Clark, President, Precision for Medicine, is recognized as an industry leader focused on combining cutting-edge technology, strategic program design, and operational excellence to help life sciences companies effectively address the increasing evidence demands and need to accelerate research initiatives. Previous experience spans the execution of phase 1–4 clinical trials, specialty lab services, biospecimen logistics and banking, risk management, and patient support initiatives.