Pay attention because it is all about my power, my vitality, and my resolve. And the color for me is I-Pop, a young, juicy burst of color that makes a strong personal statement. Originally emanating from CMG Latin America color forecasts for 2019, it is a "take no prisoners" hue, and concept, that also doesn't take no for an answer.
This yellow influenced green bursts with freshness and the potential of new ideas put into motion. I-Pop is the color of new growth, the fermentation of ideas, and the healthy energy of forward motion.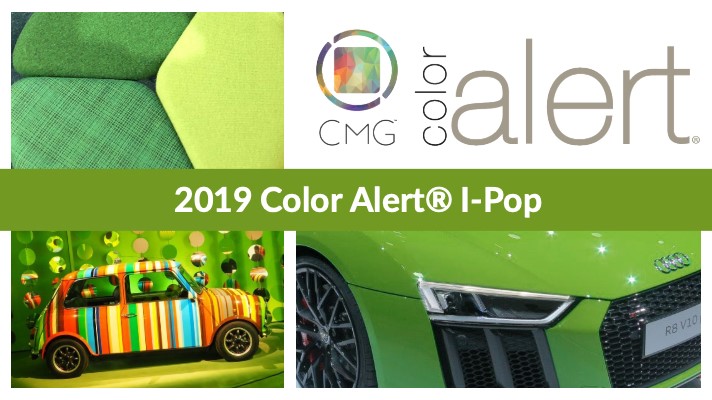 Experience and download the full March Color Alert® color forecast!