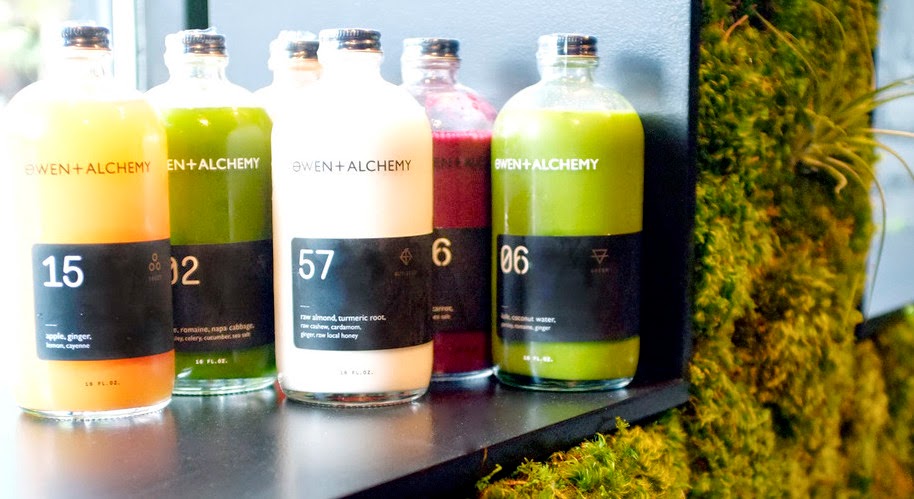 ~ by Aaron Keller
The day starts like any other (with the exception of a tax day looming). As we walk into the first event at FUSE day two, there are two introductions. The esteemed, Cheryl Swanson, founder of Toniq and one of the original three to launch the FUSE conference. And, the inspiration for this post, John Silva casually dropped the phrase "do nothing and it may lead to something."
"Do nothing and it may lead to something."
Then, from here we move into a presentation by Peter Borowski, the head of design for Kraft. His leadership position has required him to face some of the most challenging years inside this large food brand. He seems no worse for wear, enjoying a Kraft t-shirt and an elegant perspective on the future of the brands under his purview. Optimism is a trait required for anyone managing design inside a large legacy organization and Peter's cup is overflowing.
From here we wandered into the cavernous mind of Morgan Spurlock, the character most known for the "Super Size Me" documentary. At first, it appears we've got a fashionable, rebellious filmmaker with a hankering for hitting any large brand over the head. Our audience of brand managers, agencies helping to build brands and other partners was offered a treat for the mind. Morgan led us down a path of how he used fifty thousand dollars to launch an international career and cause-driven media business with media like CNN and brands as large as General Electric. You'll have to dig deeper into Morgan's story because this format doesn't allow enough characters to give adequate color to Morgan's story. It will be told again and again in awards shows, roasts and many other future media events. But, leaving you at least one tease, you will not be left bored or tearless.
From a step stool of nothing, to something, a lot of something. Departures to field trips and if you had the coveted ticket, then you found yourself on a Trend Trek visiting Owen + Alchemy, Shinola, TOM'S Shoes, Jeni's Ice Cream, 3D Printer Experience and the Virgin Hotel. Yes. This happened in just under four hours. Our group walked away with the kind of smile most often associated with someone who has just experienced an unforgettable experience.
Here are the top five findings from our trend trek.
1. Juice from Owen + Alchemy is authentic, healthy and designed to inspire desire. The blend of art, plantings, artifacts and the juice bar had us captured and consuming with our taste buds, eyes and camera lenses.
2. The Made In America effort has left the country, but made in Detroit is still alive in Shinola. The bikes, bits and timepieces on display inside Shinola has this crowd panting, touching and wanting more from this retail experience. The Made In Detroit experience was highly coveted.
3. TOM'S Shoes has started more than a venture, they have started a business model and movement. The national entrepreneurial community will never be the same since TOM'S broke the shoe industry mold and made a cause for shoes and a shoes for a cause.
4. Jeni's Ice Cream could have just been a nice break with tiny spoons and creamy ice bliss, but it was so much more. The flavors presented drew authenticity from unique blends you've likely never tried and now will crave until you try them again.
5. Three dimensional printing, as a cultural movement is best compared to the geeky fledgling personal computer industry when Apple was founded. The 3D Printer Experience drew from Internet cafe culture of the 90's and our curious crowd was all "touchy, feely" with the printed artifacts. Really, who wouldn't be excited to see a digital 3D object form into a physical item before your eyes?
6. The last stop in the tour dropped this weary crowd at Virgin Hotels and the carnivorous frenzy hit a new level. The design of an experience by Sir Richard Branson is an orgy of details. From a small sheep icon in the shower of one room to the typography of room numbers to the lighting in the bar, the Branson design philosophy is welcoming, curious and engaging. Whether the design team for this hotel intended or not, the result is a guest exploring every little detail and then sitting back to enjoy the fact someone thought of every little detail. Thank you, Sir Richard, for topping off our trend trek with an experience many will covet for years to come.
The Trend Trek team from FUSE arrived back from what should have been a tiring event, but one couldn't miss the fact that most trekkers had an extra boost in their step. A boost likely inspired by the sights, sounds, touches, scents and tastes they experienced over the short few hours previous.
A day starting with nothing, filled with experiences, led me to plenty of somethings. So, the next time you're all consumed doing something, take a break and do nothing. Perhaps you'll wander into something and by chance it may be a catalyst to something greater than you'd be able to see without starting with nothing.