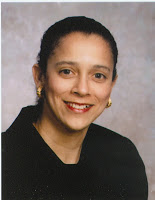 Carole Bilson
VP, Global Design
Pitney Bowes
As Vice President, Global Design & Usability and Technology Support Operations, Carole currently oversees two departments: The award-winning Global Design; and Usability and Technology Support Operations within Global Mailstream Engineering, at Pitney Bowes in Connecticut. The mission of her department is to deliver leading edge global design solutions that are easy to use.
Prior to PB, Carole worked at the Eastman Kodak Company in various product development and marketing management roles. Her most notable assignment was as Worldwide Marketing Manager to deliver the award-winning Picturemaker, the photo kiosk that now delivers over a billion dollars in revenue each year for Kodak.
Make sure not to miss Carole's keynote session Building an Agile & Adaptable Global Design Capability at Destination Design Management 2011 in San Francisco, California February 7-9, 2011. Hope to see you all there!
Bio courtesy of DMI