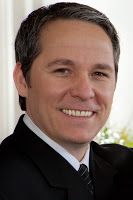 Speaker Spotlight - Duane Clare, Director of Design, MSCOM, Microsoft
Session: CHANGING THE CONVERSATION PANEL' Branding Your Team: From Creative Services to Strategic Solution Leaders
Tommy Lynn, Creative Director, Global Creation, Dell
Duane Clare, Director of Design, MSCOM, Microsoft
Duane Clare leads the Digital Design and Production group for Microsoft.com, part of Microsoft's Central Marketing organization. He is a senior Creative Brand strategist and design director with over 20 years experience in the conceptualization, development and deployment of creative and strategic solutions that are grounded in the principles of effective design.
Duane is passionate about establishing credibility and trust with target audiences by energizing a company's brand at all points of contact. Prior to Microsoft, Duane was Creative Director at Seattle based interactive agency TWG, where he managed corporate strategies for large brands such as IBM, Eddie Bauer, DHL, Nike, and Corbis.
Make sure not to miss Duane's session Branding Your Team: From Creative Services to Strategic Solution Leaders with Tommy Lynn, Creative Director, Global Creation, Dell and Duane Clare, Director of Design, MSCOM, Microsoft at Destination Design Management 2011 in San Francisco, California February 7-9, 2011. Hope to see you all there!