Interesting insights from the panel on measuring design impact. Good info though some slides by moderator Rob Wallace had painfully small print and poor contrast for the size of the room, which did show that design can indeed impact value for the better or...for the worse. 
Rob does have a useful tool available to measure design impact at www.dmi.org/value   Or, you can email him at rob@wallacechurch.com for more info. (Click for the full size map)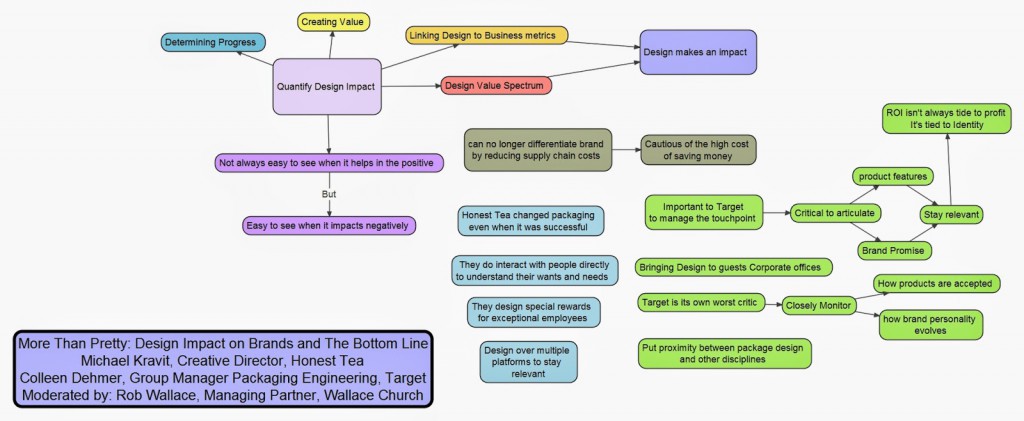 About the Author
Michael Plishka is the President of 
ZenStorming
(TM), a design and innovation consultancy. He can be followed on Twitter 
@Plish
 and through 
LinkedIn
.