The role of the quant has changed immensely over the last 15 years. Today, those in the industry need to be clued in on mathematics, economics, and trading, while drawing on a diverse range of skillsets to build the industry's capabilities in machine learning. Various studies have concluded that diversity, whether it is gender, socioeconomical, or cultural diversity, contributes to an organisation's bottom line. But is there something about quantitative finance that obstructs progress? What can you do to improve diversity and inclusivity within this industry? That is what Katia Babbar, Founder at AI Wealth Technologies and Visiting Research Fellow at the University of Oxford, and Oliver Cooke, Managing Director, Head of Selby Jennings – North America at Phaidon International are here to answer.
Why is diversity necessary for the future of quantitative finance?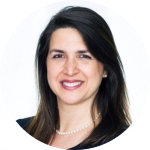 Katia Babbar: "An organisation, where diversity is valued as an asset, is an organisation which is mature enough to learn to adapt, being more open to innovation. Attracting talent regardless of gender, demographic or socioeconomic backgrounds changes the fabric and dynamic of teams, making them less static, less resistant to challenge as many experiences and points of views are constantly being considered in the mix.
At a high level, a number of studies have recently highlighted the financial benefits of diversity to the bottom line of companies (see DDIBoardEY report on Global Leadership Forecast 2018 alongside further references in the Phaidon report). The increased awareness of that benefit has led large institutional investors to demand boards to be more purposeful in identifying the diversity compositions at all levels of their organisation and to address any concerning gaps with a multi-year plan.
I believe that most quantitative finance teams tend to be inclusive in demographics, but still lag in terms of gender diversity. That is with one exception: quants of African origin continue to be underrepresented. The imperative is around talent: to ensure that the culture of a team is not depriving the organisation of talent. Some companies have made great advances in this area, with sustainable approaches."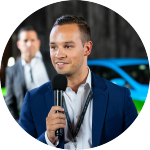 Oliver Cooke: "The future of quantitative finance isn't 100% clear. What is clear is that new innovative ways of thinking and the ability to incorporate cutting-edge technology is key. If you can do this using a diverse range of advanced quantitative techniques and strong soft skills, you can thrive in quantitative finance.
The role of the quant is changing, quants now operate at the intersection of math, economics, computer science, trading and AI/machine learning. Given the rapidly changing nature of the industry at large, diversity of thought and the avoidance of group think have become ever more important to stay ahead of the game.
In finance, there is a wider acceptance than ever before that gender diversity is not an HR issue, it is a commercial issue and executives are seeing the value in a diverse workforce helping make their businesses more commercially successful. There has been significant progress made in the industry at large but despite this, quantitative finance specifically is behind the curve and there is more work to do."
Why do you think this sector struggles with diversity?
KB: "In terms of gender diversity, it is a combination of factors. Firstly, there is the argument that the percentage of women STEM graduates is low (15% in the UK according to stemgraduates.co.uk), but that varies per degree, with Mathematics for instance achieving over 35% representation. True, that number drops for post-graduate degrees (MSc or PhD's) but still, the percentage of potential qualified female candidates is not necessarily reflected at application stage.
Then comes the second problem: is finance (and more specifically, quantitative finance) an industry where women feel welcomed and have the desire to develop their careers in? The financial crisis has instigated a strong cultural shift towards improving conduct and fairness within the financial industry. But we need to keep on working on perceptions and breaking down the stereotypes. Role models are key for that angle.
Finally, there is also a more local point of view: people like familiarity and to hire in their image. Hiring managers tend to favour unconsciously candidates who come from the same "school of thought". Increasingly, organisations are providing hiring managers with methodologies to increase objectivity and assess how an individual is going to complement the skills of an existing team.
The hope is that in time, the combinations of all these incremental steps will make a difference."
OC: "It starts at the education level. Computer science, math and other STEM subjects are perceived to be male oriented subjects from high school onwards. While girls take as many high school science courses as boys and perform just as well, many girls who take advanced courses in high school do not continue to study these topics in college. Furthermore, those females who go on to study related topics in college report feeling they lag behind male counterparts due to a lack of attention at a high school level.
Most importantly, female students lack relatable role models within the industry. Instead, they look to faculty as role models for balancing career and family life, and if career demands are seen as excessive, they may leave their department in higher numbers than men. A lack of critical mass of women in a department may also lead to dissatisfaction and greater attrition. The theory of critical mass asserts that as representations of women increase, so will their access to important resources and social networks. Take for example Risk Magazine's Quant of the Year, no female quant has won the award in the last 15 years, further highlighting the lack of role models in computer science related fields, particularly in quants."
Does quantitative finance have the right systems in place to retain talent? What are these systems?
KB: "Retention of talent in the quant space is strongly linked to inclusive leadership. Creating an inclusive culture, where colleagues can be recognised for their contribution and feel valued in their roles, is paramount. Diversity programmes with no true inclusion create unnecessary perception of unfairness and lack of buy in.
That leads to another crucial point, highlighted by the report from Phaidon: colleagues need reassurance that progression is based on merit, with diversity of thought and experience being part of the skillset mix. There is a need to ensure that by championing inclusion initiatives, there is not a sentiment of "exclusion" for colleagues who may feel displaced. Creating an inclusive culture has to be broad and encompassing, with dialogue and concerns being addressed to gradually change local cultures."
OC: "Historically no, there have been a lack of role models, lack of mentorship and a lack of education both for hiring managers and up-and-coming employees.
But this is now changing. Many banks and hedge funds now partner with schools and universities to help educate potential talent of all genders and backgrounds; they partner with charities such as Girls Who Code and others to reach out to under-represented groups.
The number of women applying for a masters degree in financial engineering is on the rise. Last year, Columbia reported that their incoming class for this degree was split 50/50 for the first time. The next step is actually retaining that talent, which has been an issue in the past, but positive work is being done. Banks are generally changing their policies around longer maternity leave, offering return to work programmes, 'agile working' options (compressed hours, flexible working, job share etc.), and they have also been encouraging mentorship programmes and internal support systems."
What can be done to improve inclusivity in quantitative finance?
KB: "I believe leaders can be purposeful. Leaders who are curious about diversity and willing to educate themselves of their own biases can really make a difference. They would question if the culture they engender is one where others would feel welcomed. Is this a team where individuals are operating at their best potential? Are the small responsibilities and opportunities being distributed equitably? After all, it is the exposure and contribution that individuals accumulate through the years that lead to future promotions and career ascension.
I also believe HR or executive groups who are responsible for inclusion and diversity should have a stronger role to play in terms of monitoring local behaviour and holding managers to account. I am aware of a large investment bank where HR identified that a particular quant team made all their hires from the same university! In this instance, the issue was not one of gender or demographics, but clearly that group would benefit from some diversity of thinking!"
OC: "The quant industry isn't known for being strong at networking or very social in nature. This can lead to quants only associating with other quants and historically this has become an issue both in the development of soft skills within the industry, diversity of thought, and the creation of an inclusive working environment.
As the role of the quant has progressed, quants are no longer in a think tank type of environment. The rise of the "quant strat" (quantitative strategist) means that quants need to be included in the wider business, be able to interact cross-functionally with a variety of different departments and types of people.
It doesn't help that two of the primary departments that work closely with quants (technology/IT and trading) have some of the lowest numbers in terms of diversity. Culturally, banking has gone through somewhat of a reckoning with it's past. It's safe to say that 20-30 years ago, banking was not an inclusive industry to work in. There is still work to do but cultures and attitudes have started to change as more women have progressed to senior roles and general workplace environments have become more inclusive."
For the students studying Mathematics, Physics, or Computer Science out there, why should they choose a career in quantitative finance?
KB: "A career in quantitative finance is very fulfilling. There are so many open challenges to be addressed, from automation of trading decisions to application of machine learning to the vast portions of data available in financial markets. Increasingly, organisations will seek for AI/machine learning solutions to transform businesses and connect in ways we are yet to imagine. That disruption can be exciting for students from a STEM background as their skillset is very much in demand."
OC: "Quantitative finance is a hugely rewarding career, quant skills are in high demand and this is only predicted to increase. Quants are now seen as a true extension of revenue generating functions within the financial services industry and often are now the actual revenue generators themselves. Therefore, compensation is on the rise and opportunities for quick progression are vast. Using highly quantitative methods, applying them in a fast-paced environment and having the ability to actually see the outcome of that fairly quickly is a pretty unique way to use strong mathematical and computer science skills – there are not many industries that offer that."
Join the diversity panel session at QuantMinds International for more insights into this issue.