By: Monica
Boeger 
Have you ever rushed by that subway saxophone player
thinking, 'Ugh, you're in my way'? Do you ever roll down your window and say
hello to the woman on the street corner who asks for money? Do you know
anything about that man you rode the elevator with when you purposely pulled
out your phone to seem busy?
What if someone told you that the saxophone player in your
way graduated from Julliard and plays to bring happiness to others before he
heads off to scout your class for the next generation of performers? What if
that woman on the corner works the night shift as a doctor and donates all the
money she collects to the children's hospital? What if the elevator man you
ignored was a Creative Director currently looking to hire the perfect candidate
for your dream job?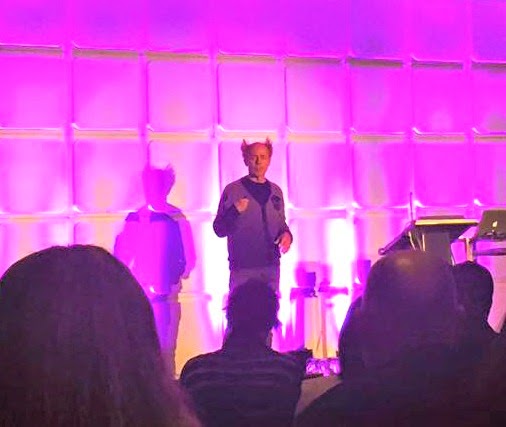 Whether you're a jazz musician, a studying nurse, or wanting
to grow your design career, everyone benefits from saying 'Hello.' It's the
people you meet and the risks you take that can open doors to endless
opportunities.
Life is all about making connections. Emotional connections
with other people, soulful connections between consumers and brands, internal
connections within your thoughts and passions' all types of connections will
weave you through a world of opportunities you otherwise wouldn't know existed.
In order to name your future, be curious, go out of your way
to talk to people, and be nice to everyone. You never know where it will lead you. What
would happen if you said hello ' you'd be 20 seconds late? Or would you
possibly make a connection that could change the next 20 years of your life?
The next time you see that subway musician, ask him where he
learned to play. Tell the lady on the corner you admire her persistence and ask
about her story. And please, leave your phone in your pocket and introduce
yourself to the elevator man.
It all starts with saying hello. Don't wish you would have.
(A reflection on what
I took away from Keynote Speaker Stanley Hainsworth, chief creative officer at Tether
and former creative director of Nike, Lego, and Starbucks).
About the Author:
Monica is a Senior Designer at Fruition,
a digital agency in Denver, Colorado. Monica has over eight years of
professional experience in the Graphic Design and Marketing industry.
Previously, she worked as Art Director in New York City where she developed and
oversaw the creative direction of digital and print campaigns for high profile
clients and music artists in the Entertainment industry.