At this year's Clinical Trials Europe, the Christine Pierre Lifetime Achievement Award 2021 in association with mdgroup was presented to Dr Tina Barton, COO at Emerging Markets Quality Trials (eMQT).
Caroline Jackson, Executive Vice President at mdgroup, presented the award which "celebrates the achievements, innovations and contributions of individuals who are making a positive impact in the clinical trials arena". On accepting the award, Dr Barton said:
"I am so honoured to have received this award - it's had some amazing previous recipients and I am quite humbled to be part of that team. The wonderful thing about this award that has really touched my heart is the fact that many of my colleagues and peers that I have worked with over the years have voted for me. I fell into clinical research by accident and I've enjoyed it so much. To be able to bring some benefit to patients around the world with the amazing drugs I've had the opportunity to work on has been a lifetime career for me, but it's not over yet, my colleagues won't allow that to happen! I'm still having the time of my life and doing some amazing things now in Africa, which I see as the new frontier for clinical research."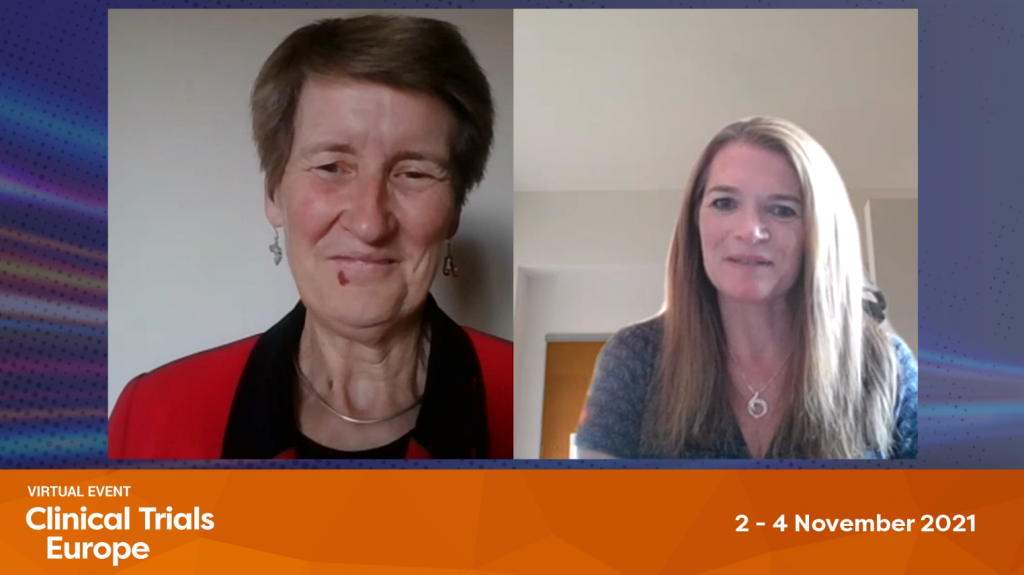 In her nomination, a colleague explained why Dr Barton was a worthy winner of the award:
"Not only has this amazing woman achieved great things in her career (e.g., worked on blockbusters such as Mabthera, Avastin, Herceptin, Tarceva, Dioralyte, Omeprazole, Zantac, and Lipitor to name a few), her significant contributions are unsung which is the case sometimes when you work in Contract Research Organisations.
Tina is responsible for leading eMQT efforts to develop and build clinical research centres of excellence in Sub-Saharan Africa to support the increased use of this region for global clinical research activities. She is a Cherie Blair Foundation mentor and has mentored African women, supporting them in their growth and development, doing this with a high level of cultural awareness and strength."
As COO at eMQT, Dr Barton "aims to bring Africa's research readiness to the fore through providing access to local knowledge, expertise, patients, regulatory know-how, clinical trial training, opportunities for innovative technologies, and ultimately diverse clinical trials data".
With the award now in its 7th year, Dr Barton joins an illustrious list of previous winners, including:
2020 - Blanka Seklecka, University Clinical Centre, Poland
2019 - Andreas Diacon, TASK Applied Science
2018 - Christine Pierre, President and Founder of the Society for Clinical Research Sites (SCRS)
2017 - Dr Greg Koski, Chariman, Co-Founder & President / Chief Executive Officer, ACRES, and Associate Professor of Anesthesia, Massachusetts General Hospital, Harvard Medical School, USA
2016 - Jean Edwards Procurement Director, Europe, Australia & Japan, Eli Lilly
2015 - Professor Ken Getz, Director and Associate Professor at CSDD, Tufts University School of Medicine
Do you want to nominate a colleague for the 2022 Christine Pierre Lifetime Achievement Award? Email andrew.burrows@informa.com.