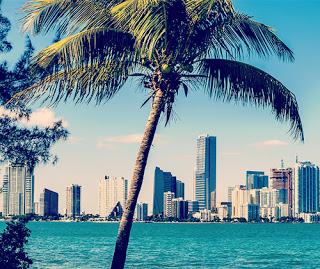 Happy New Year from FUSE! Ring in 2016 by saving $650 on
FUSE 2016
in Miami!
It's a new year and a new FUSE for 2016, so join us in sunny
Miami, FL April 4-6. This year's conference will be held at the beautiful Nobu
Eden Roc. The Eden Roc brings all things alluring to Miami Beach - yet never
without a dash of the unexpected. With its Collins Avenue location, this resort
flawlessly blends tropical Miami style with decades of timeless glamour.
Join these great speakers in Miami!
??        
Why Beauty Matters: Stefan Sagmeister,
Co-Founder, Sagmeister & Walsh
??        
The Evolution of Do-Good Marketing: Ellen
Gustafson, Author, Entrepreneur, Co-Founder, FEED
??        
PepsiCo's Culture of Design-Led Innovation:
Mauro Porcini, SVP & Chief Design Officer, PespiCo
FUSE 2016 is the only event focused on design as a strategic
force in your quest to build brands and businesses that connect beyond compare
with consumers. Filled with inspiring sessions in an exciting and vibrant
location like Miami, FUSE 2016 is sure to ignite your passion to create iconic
design.
Save $550 with code
FUSE16EM5. Plus, use code FUSE16LI for an additional $100 off. Register today:
http://bit.ly/1ZPR9Pl
We hope to see you in Miami this spring!
Cheers,
The FUSE Team
@NextBigDesign
#FUSE16
Nextbigdesignblog.iirusa.com