We are excited to announce that FUSE 2013 has already reached record breaking registration levels and is projected to sell out! More than ever before, 2013 is THE YEAR you do not want to miss.
FUSE is and has always been about the people behind the most exciting, provocative and successful brand stories of the year. Join with the industry's best as we champion a more collaborative approach to building the world's best brands with ONE COLLECTIVE VOICE.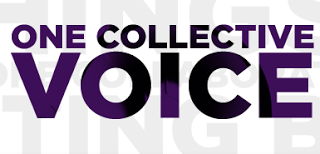 The FUSE 2013 Attendees by the Numbers:
' 1341% more attendees from CPGs and Manufacturers compared to 2012
' More cross industry representation than ever before: triple the attendees from the Travel and Hospitality Industry and double the attendees from the Retail, Entertainment and Health Insurance Industries compared to 2012
' 10 times more Brand Managers compared to 2012
' 77% more Packaging Designers compared to 2012
Take a look at just some of the companies already confirmed to participate:
121 Corporation
Academy Sports & Outdoors
Acorda Therapeutics
Ampacet
Beardwood & Company LLC
Bedford Industries/ElastiTag
Belcorp
Blue Marlin Brand Design
Botanicare
Burt's Bees
Central Garden & Pet
CFA INSTITUTE
Chevron
CIULLA ASSOC
Colgate Palmolive
Conagra Foods
CooperVision
Crown Equipment
Culinary Edge
Del Monte Foods Co
Dew Gibbons
Eckart America Corporation
Foresters
Fred Meyer Inc.
FutureBrand
Glenn Davis Group
Harvey & Daughters
Heinz
Honest Tea
Insight Strategy Group
Interbrand
J M Smucker Co
J.Miller Design Strategies
JDK Design
Kaiser Permanente
Kaleidoscope Imaging
Kellogg Company
Kimberly-Clark
Kiss Product, Inc.
Little Big Brands
Microsoft
MillerCoors
Mode Design Group
Nestle
Norfolk Southern Corporation
PepsiCo
PepsiCo/Gatorade
Perception Research Services
Petco Animal Supplies Inc
Pfizer Consumer Health
Red Peak Branding
Robert Bosch Tool Corporation
S2 Design Group
Schawk
School Specialty
Schumann & Company
Scotts Miracle-Gro
Smith Design
Soulsight
Spring Design Partners
Starwood Hotels & Resorts Worldwide
Sterling Rice Group
Sun Chemical
Team Detroit
TFH Publication/Nylabone Products, Inc.
TharpeRobbins
Think Kaleidoscope
Triunfo
Ultra Creative
Weatherchem
Williams Murray Hamm
You On Demand
YUPO Synthetic Paper
Zion & Zion
Zunda Group LLP
This is your chance to make history: break down the 'proverbial' walls of functions and participate in a more holistic experience than ever before - provocative, content driven and inspiring.
YOUR VISION is more than your title, your department or your role. Join us in championing ONE COLLECTIVE VOICE. 
Can you afford to not be at FUSE this year? Register today.