FUSE 2018 in New York City on April 9-11th celebrated innovative game changers within iconic and startup companies who are changing the face of design and the way consumers experience and interact with the brand.
Read on to learn more about some of my favorite speaker sessions' fun facts, take-aways and controversies alongside other concepts and quotes that resonated with me.
Fun Fact: What started as an ambition to have travelers' bags follow them 'magically' from the airport to the 'magical express' bus to their hotel rooms invisibly eventually became Disney's high-tech Magic Band customer experience innovation.
Take-Away: The tech is not the goal, the surprise and delight is the goal. The tech should be invisible.
Take-Away: It's bad when teams treat innovation as a function, not a mission, as it should be treated.
Take-Away: Friction removing may create a surplus capacity with which to enjoy the experience.
Controversy: When explaining the customer journey, Kuang advised brand leaders to focus on elevating all the low-points, or 'reducing the friction.' It's interesting that Dan Heath (Harvard Business School and best-selling author) claims the opposite: that only by focusing on crafting one or two high points, which he calls peak moments, are customer experiences made successful (see his new book, The Power of Moments).
Neil Blumenthal (Warby Parker)
Fun Fact: Warby Parker centers its mission on this idea: if you can't see, you can't learn.
Fun Fact: Warby Parker has four departments of design in-house: Experience (Digital), Retail, Eyewear (Product) and Brand.
Take-Away: Once someone touches a product, they are much more likely to buy it. (See this article to learn more.)
Controversy: The audience members who weren't wearing Warby Parker glasses felt immediate shame when Blumenthal took the stage, including me. Then when he completed his presentation, I felt further compelled to purchase WP glasses.
Dana Arnett and Pat Palmer (VSA Partners)
Take-Away: It is actually better to over-promise / slightly under-deliver, since under-promising / over-delivering leads to lost revenue. (Though this may not be true for your personal brand…just for your business.)
Controversy: It has long been contended by some business leaders that branding and design are "nice-to-haves" and not really driving business outcomes. It's ambitious and inspiring to see Palmer and Arnett and VSA confronting this salient issue head-on.
Quote: "Performance is the result of designing perfectly to an intention." – Palmer
My Take-Away Round-Up
Both brand and design leaders are infatuated with and inspired by digital and by tech companies like Etsy, Google and Instagram and all that they have accomplished to capture the attention and devotion of the masses. However, when it comes to putting digital capabilities to work for our brands and design teams, often design leaders can be averse to digitizing the process. My team has developed a framework for adopting digital capabilities in the design and packaging process to help resolve this tension.
Other Concepts and Quotes I loved:
Leland Maschmeyer (Chobani)
Concept: The knot– this concept is amazing. For Chobani, the center of the knot is Universal Wellness. The Knot consists of three pillars: a spiritual belief, a political want, and the technology or means. These are connected by the story/narrative language, the system/vision of how we could live, and the symbol architecture/visual language. You must SEE IT for yourself to better grasp how it works. So cool.
Quote: "Design is the creation of desirable change." – Maschmeyer
Jackson Wang (L'Oreal)
Concept: Designers have four superpowers: Empathy, system thinking, collaboration skills and smart risk-taking.
Quote: "Designers are experts in doing, not just saying." – Wang
Laurie Pressman (Pantone)
Concept: Color reflects what is taking place in our culture at a specific moment in time. How can companies capitalize on color trends quickly?
Quote: "Color is a mind-altering drug." – Pressman
Additional quotes I picked up and took to heart:
"We took a ruthlessly responsible approach to packaging." – Kevin Marshall (Microsoft)
"We don't call them consumers, we call them connoisseurs." – Mark Smith (Nike)
"Communicate the product first when marketing." – David Simnick (SoapBox)
Come to FUSE next year to soak the inspiration up into your cells for yourself. It's so much more satisfying than just reading my favorite nuggets.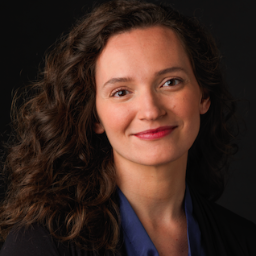 About the Author: Danielle Sauvé is a marketing technologist, writer and strategist for a collection of global companies owned by Danaher, including Pantone, MediaBeacon, Esko, X-Rite, AVT, Laetus and Videojet. Throughout her 16-year career, Danielle has held positions in many parts of the consumer packaging ecosystem: consumer goods manufacturer, promotional agency, brand strategy and package design firm, premedia firm and packaging management software start-up, giving her a uniquely broad perspective on simplifying the packaging value chain. Her packaging technology insights have been featured in The Dieline, FoodDive, MediaPost and Chief MarTec. Danielle earned her B.A. in English and Theater from Messiah College and now lives outside Chicago with her husband, four children, dog, fish, tortoise and bevy of musical instruments.