Our Head of Brand & Design Dan Madinabeita chats with Michael Donovan, Vice Chairman, Parsons School of Design.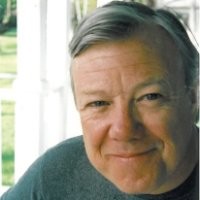 FUSE is the marquis platform for creating powerful dialogue between business and creative leaders around brand and design's intent, investment, and impact.
What Can You Expect at Fuse 2019?
An ongoing two-way dialogue. Your POV matters. Share it with over 300 senior brand, design, and business leaders.
A platform that both showcases and celebrates the diversity of the brand and design community.
An event with purpose; deeply rooted in hearing from and giving back to the Chicago community; from Chicago Public HS Students, to local Chicago design chapters.
Content, Context, & Connections beyond the live event. It's the 100th Anniversary of the Bauhaus and we will use that as a subtext and invite you to reflect on the meaning of the Bauhaus with us.