The first day of Fuse 2012 offers a number of choices to our attendees. We've already featured our PROOF: Insights, Trends & innovation symposium and Destination Design Management: Design Leadership symposium here on the blog, but that leaves one additional choice, the Full Day Creativity & Innovation Workshop at the Art Institute of Chicago.
Always a favorite, the full day Art Institute workshop is nearly an institution at Fuse at this point. You can read recaps of the 2010 experience here and 2011 experience in these three posts. 
For those that haven't experienced it, the "Art-Work" workshop is an innovative breakthrough program developed by Catalyst Ranch and the Art
Institute of Chicago, which provides inspiration and learning through a unique, arts-based
approach for training through the experience of observing art.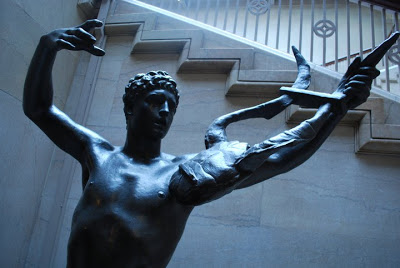 This daylong professionally
facilitated workshop takes place in the galleries of the Art Institute of Chicago and the
inspiring spaces of Catalyst Ranch. It is led by an Art Institute museum educator and
a corporate facilitator from Catalyst Ranch.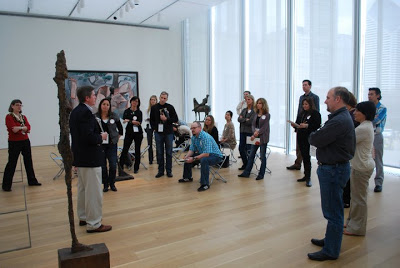 Attendees awaken their creativity and innovation skills through thought-provoking queries, discussions and activities regarding selected works of art.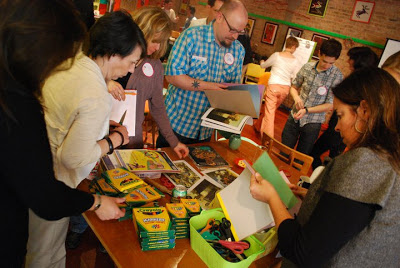 Using the visual experience of works of art, participants:
' Understand the creative process and how to access it
' Become aware of new sources of creativity
' Leverage diverse perspectives within creative/innovative teams
' Learn skills for generating, evaluating, and actualizing new ideas
' Create a culture of Creativity and Innovation
View all photos from the 2011 experience on our Facebook page here. Space in this workshop is limited, and 2011 sold out, make sure to reserve your spot today by selecting the "Conference + Full Day Workshop" option when registering. Learn more about Fuse or register here.
We're pleased to offer readers of the Next Big Design blog 15% off of
registration for this year's conference. Register with code FUSE12BLOG
to save.