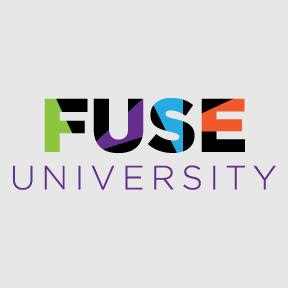 At the 2011 FUSE conference we saw the debut of FUSE University, an educational partnership between FUSE and the School of Visual Arts (SVA). As part of that experience, SVA students interviewed FUSE attendees. Today we present one of those interviews.
Stephen Webster, Corporate Design Director of Brand Vision, MARY KAY, INC. Interviewed by: Jada Britto
JB. Stephen what brings you to FUSE and is this your first time attending one of their events?
SW. This is my second time to FUSE. I attended a FUSE conference about 4-5 years
ago in New York. I am back to get reinvigorated and refreshed in terms of ideas and
fresh thinking. Specifically I am here to hear about the Global Thinking panels such as
the Understanding Asia in Order to win presentation and Global Design strategies.
Those where some specific topics that brought me here, since I am in charge of a Global
Department. Also, some of the speakers looked very interesting - for just pure inspiration.
JB. Tell me a little about your role at Mary Kay, your process and strategy?
SW. My title at Mary Kay is Corporate Design Director of Brand Vision a more simple
way to explain it is I am the Global Design Director for the Global component of Mary
Kay. We are in 37 different markets around the world and I lead a team of writers,
creative directors, and a business operations team. We supply all the corporate creative
assets [which are all ??toolkits??] to all 37 markets. The creative assets include developing
the main concepts and then the execution of photography, layouts, headlines, retouched
model and product images and webpage??s. The tool kits are then delivered to each
individual market for them to make local adaptations and translations.
Like any large company and any large dept. we have our internal processes. We operate
much like a design agency, we have internal clients at Mary Kay and those internal
clients are basically business owners who come to us with assignments.
As to strategy, we have different levels of strategy at Mary Kay. Ultimately my
responsibility is to translate our company??s corporate business strategy into creative
strategy.
JB. What are some of your biggest challenges your are facing in the global market?
SW. Working in the Global arena for the last six or seven years has been the most
challenging and the most rewarding all at the same time. When your job is to support 37
different markets who are all completely unique - some very high-end markets like Korea
requiring the more high-scale marketing and packaging, compared to more moderate
markets like Mexico who are more cost conscious - it can be a real challenge pleasing
that diverse of a group. Developing a marketing and cultural understanding those
markets can be a challenge within itself, we try to travel as much as possible but it is
impossible to travel to all markets and sometime our smaller markets are the last to be
visited, such as Kazakhstan, Taiwan, and Moldova.
Developing trust is very important. It took quite a while to gain the trust of our Russian
market, ultimately the key was being consistent, constantly going over there and
delivering on what you promised you were going to deliver on. Eventually once we
earned their trust they have now become one of our greatest partners and
supporters.
The challenge in our Asia Pacific area was different, I would say it wasn??t a trust issue
it was the need for speed. That market moves faster than the speed of light, and if
you cannot keep up then you have failed them.
JB. Can you talk about your global initiatives success, fails and takeaways?
SW. One success we had was when we launched our India market. We launched Mary
Kay India about two years ago and I felt that it was a success from a marketing
prospective in that it was one of the first times that a marketing team and the creative
team were able to go into that market first, before the opening. We were able to do the
research, gain the understanding of that market and build materials that were relevant to
that specific market. When the market opened, all the marketing materials were in place
and the Indian consultants and consumers instantly understood the Mary Kay brand, and
also felt that the brand understood them.
I think our greatest area of opportunity is with our Asia Pacific market. I am not sure I
would say we have had a ??global fail?? so much as a need to better understand the market
and then adapt our process to match the cultural and business needs of that area of the
world. Specifically, remembering that ??love of luxury?? is reality in that area is something
we will keep in mind for future projects.
JB. How are you using social networking and what has been the response in your global markets?
SW. I would say we have spent the last year in a ??building the foundation?? of digital and
social media. We currently have 16 Facebook pages around the world. We have a
Facebook page in Germany and have learned that Germans are one of the fastest
European markets to adopt Facebook - we definitely have a Facebook presence. We
have also experimented with a few APs, such as a ??message in a bottle?? that helped to
launch a new fragrance called ??thinking of you??.
Another digital media component we have is our virtual makeover section on our
website. It??s is one of the leading ??VMO??s?? in the beauty business. It??s easy to use, go to
the site, click on the link, upload your picture; you can do a whole makeover and then
post that to Facebook.
Being a direct selling company, social media does a have some challenges that have
caused us to move more carefully than other retail brands. That said, we are moving
forward and you can expect to see some very exciting new things from us in the next
year.
JB. Can you talk a little more about some things to lookout for in the future with Mary Kay?
SW. From a product perspective we will be filling out our skincare line more than it is
today- lots of exciting science related advances in skincare. We will also look at our
women??s market and make sure we have relevant skincare for the younger market as
well as women who are above 50. You will start to see more fun colors, fragrance related
products and more customization.
We will also be celebrating our 50th anniversary in a year and a half. This will be a big,
big initiative for my team and the company. We are currently developing a strategy and
vision for all the elements of this worldwide celebration.
JB. Stephen can you talk about how Mary Kay empowers woman?
SW. Actually, this is one of the main reasons I came to work for this company, and it??s
why I have stayed 14 years. Empowering women really gets to the DNA of our brand.
The whole reason Mary Kay Ash started this company was to empower woman. Mary
Kay Ash grew up in the 30??s ' 40??s as a single mother with 3 children. She was an
amazing people person and naturally was great at direct sales. However, as a women in
a male dominated business she kept hitting the ??glass ceiling?? and many times ended up
training men who would get promoted above her. Eventu
ally she had enough and quit
her job to write a book on how woman could survive in the workplace. At the end of
writing the book she realized she hadn??t written a book, but she had written a business
plan for a company. She borrowed $5,000 from her son and she started the company.
Today, Mary Kay Inc. works with those same core values it??s our DNA. We are certainly
about selling products and helping women become more confident and beautiful on the
outside, but in addition it??s seeing how the business opportunity can improve women??s
lives around the world that is the most rewarding to see.
JB. What advice would you give to someone starting out in this field?
SW. If I were to give one piece of advice to someone who is starting in the field of
commercial creative it would be to first be patient, but also be persistent. And more
importantly don??t limit your thinking about what you might be able to accomplish and how
far this career can take you. Think big, even though the first few steps might seem small.