Drawing inspiration from different and parallel industries has never held more promise as we face increasingly similar challenges with more complexity and uncertainty. Fittingly, with diversity this grand, there's something for everyone at FUSE 2013.
This week, we take a close look at sessions that focus on packaging as an impetus to stronger impact on shelf, category innovation and brand success:
' Taking A Holistic Approach to Brand and Product Development Tina Zinter-Chahin, Senior Vice President, Global Brand Creative, Fisher-Price
' Creating Harmonious Experiences With A Common Design Language System Klaus Kaasgaard, Director of Experience Design, Intuit
' Exploring New Creative Territory For Organics in a Mainstream World Webb deVlam
' How Design Thinking Leads to Category Transformation Neil Grimmer CEO/Co-founder, Plum Organics
' Imagining, Crafting, and Producing Brands That Are Designed to Inspire and Engage Dennis Furniss, Vice President, Global Design, Unilever and Walter Susini, Vice President, Creative Excellence, Unilever
' The Rebranding of Tazo Tea: A Starbucks Case Study Daniele Monti, Creative Director, Brand Expression, Starbucks
' Fun is Not Good Enough: Winning at the Business of Play Chris Down, VP Global Creative, Mattel, Inc
' Reanimating An Icon Wendy Orner, Design Leader, Surface Care, P&G
Why Choose FUSE?  
We were curious. Why, after all these years, do people continue to return to FUSE? Sure, we had our speculations and best guesses, but we wanted to hear the real reasons right from the horse's mouth. We were blown away by the responses. Over the next few weeks, we'll be sharing some of the reasons why people choose FUSE with you.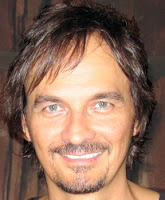 Here's why Vince Voron, AVP, Head of Design at Coca-Cola North America chooses FUSE each year:
FUSE is my favorite design conference. I look forward to attending FUSE each year with anticipation. It is the perfect blend of corporate design leaders and icons from the most prestigious design agencies. I recommend this conference for corporate packaging design professionals looking to connect and learn best practices from industry experts and leading design agencies. 
Want to share why you choose FUSE? We'd love to hear from you. Tweet@NextBigDesign #FUSEDesign, via Instagram @nextbigdesign or share your thoughts below.We'd love to hear from you too.
To see full details on the FUSE 2013 program, download the brochure here.