German automotive companies are known around the world as the leader in producing the most innovative automotive products. To celebrate, FEI: Front End of Innovation Munich is giving you special access to these top organizations.
' New Approaches to Improve the Fuzzy Front End: Combining Creativity, Competence and Knowledge, Stephan Oertelt, Innovation Manager, BMW Group
' The Anatomy of Legendary Design, Frank Stephenson, Design Director, McLaren Automotive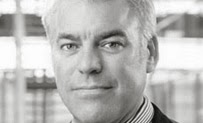 Frank Stephenson, McLaren Automotive
PLUS- Get outsides the conference walls and go behind the scenes at BMW:
' Managing Innovation through Cross Industry Learning: How Cultural Research Can Pave the Way to New Approaches in Design
Sonja Schiefer, Director, Munich Studio, BMW Group DesignworksUSA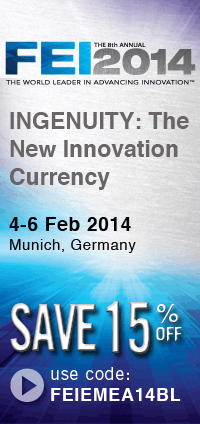 Don't stand still in a fast moving world. Hear firsthand how leading automotive companies and designers are capturing and directing change.
The tour of the Munich Studio will give you insights into the company??s innovation principle of Cross Fertilization, a cross industry knowledge transfer, and you will see how it has inspired groundbreaking design solutions in the train, yacht, aviation or lifestyle sector.
The design team will let you dive into the visionary thinking of the automotive industry and illustrate how other sectors can participate in the automotive innovation culture.
Learn how thinking decades ahead and considering customers in their future cultural context can open up new design perspectives that will bring about new opportunities for business. This session is limited to 20 people, make sure to register today!
Take a short look at last year's event in Copenhagen below:
FEI EMEA brings together the best of the best in innovation across the EMEA. Join us for FEI EMEA 2014, 4-6 February in Munich and experience for yourself why the FEI brand is recognized as the World Leader in Advancing Innovation across industries.