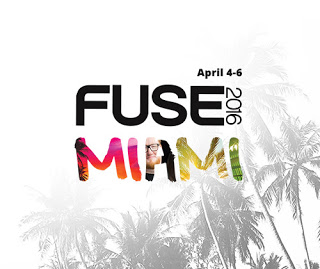 Preview the Just Released FUSE 2016 Agenda! Download it
here:
http://bit.ly/1S1zOOM
The pressure to build meaningful connections with your
consumers has never been greater.  Brands built on trust, empathy and
purpose are thriving in our new economy. Join us and discover FUSE 2016:
celebrating a new synergy of brand strategy and activation, design, culture and
trends to build better brands that change the world.

Build better brands and business ' and
change the world
April 4-6
Nobu Eden Roc
Miami, FL
Let the world's top brands and design leaders spark
inspiration and reignite your passion to create iconic design:
??        
Why Beauty Matters: Stefan Sagmeister,
Co-Founder, Segmeister & Walsh
??        
The Evolution of Do-Good Marketing: Ellen
Gustafson, Author, Entrepreneur, Co-Founder, FEED
??        
PepsiCo's Culture Design-Led Innovation: Mauro
Porcini, SVP & Chief Design Officer, PepsiCo
Save your seat for
FUSE while the lowest rates apply. Don't forget to use code FUSE16LI for $100
savings, Register today: http://bit.ly/1S1zOOM

We hope to see you in Miami this spring!
Cheers,
@NextBigDesign
#FUSE16
nextbigdesignblog.iirusa.com