The Covid-19 crisis has further increased the relevance of online training initiatives.
In February 2021, the OECD-GVH Regional Centre for Competition in Budapest, which provides capacity building to 18 competition authorities in Eastern Europe and Central Asia, launched the project "Key competition topics explained in few minutes", which builds on the discussion at its seminars to create short, focused videos on key competition notions.
The project has proven extremely successful.
The first training video "Antitrust Commitments explained in 5 minutes" has already obtained approximately 1,400 views (more than 900 views for the English version, almost 500 views for the Russian version); while the second video "Competitive Neutrality explained in 6 minutes" has exceeded 700 views in three months (550 views for the English version, almost 200 views for the Russian version).
The third training video "Bid Rigging and Competition Policy explained in 7 minutes" has just been released.
The videos playlist can be accessed at https://www.youtube.com/playlist?list=PLyBGvyEYBNlq5nWCYUzri1-1XvMTNAf2N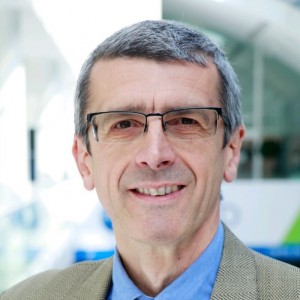 Renato Ferrandi
Renato joined the OECD in May 2019 as the responsible for the capacity-building programme for competition authorities in Eastern European countries provided by the Regional Competition Centre in Budapest.

Renato is an Italian national and has more than twenty years of experience on competition and consumer protection at the Italian Competition Authority. He was a case manager of numerous investigations, carried out several market studies and drafted formal opinions addressed to the Government or the Parliament.

Prior to the OECD, he was Senior Official for International Affairs. He represented the Italian Competition Authority in International Fora (including the OECD), managed bilateral cooperation projects and participated as speaker in international exchanges and capacity building projects.