Jenni Pulos is an Entertainer and stars on Bravo's "Flipping Out".  She shared her story, of how her life had taken multiple bad turns, her relationships had fallen apart, and she was afraid of moving forward.  Yet, move forward she did, and things couldn't be better for her.
I would've liked more detail in her talk, but, nevertheless, it was heartfelt and inspiring.
Her biggest theme? 
Don't be afraid to fail.  Keep moving forward and embrace who you are, where you've been, and where you're going.
Do that, and you can't go wrong.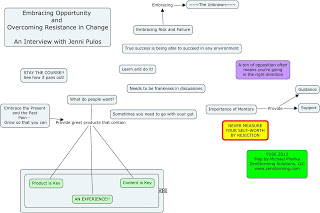 Click to see full size
Michael Plishka
President
ZenStorming Solutions, LLC
Designing Innovation
www.zenstorming.com