.entry-content img.sq{display:none; }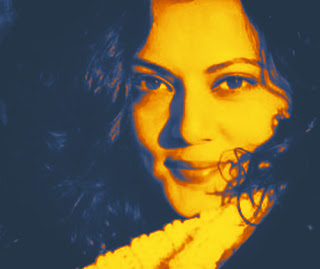 FUSE Muse
body {color:#fff; font-family:Arial, Helvetica, sans-serif; font-size:13px; background-color:#fff;}
a img{border:0; }
p { font-size:12px;margin:10px 0;line-height:18px; }
a { text-decoration:none; color:#ec008c; font-size:12px; }
a:hover { color:#01b2a5; }
h1 { margin-top:0;margin-bottom:2px; font-size:17px; color:#262222;text-transform:uppercase; }
h1 em{font-family:Baskerville, Georgia, "Times New Roman", Times, serif;font-style:italic; text-transform:none;}
h2 { margin-top:0;font-size:14px; color:#ec008c; padding:0; margin:0; }
.arrow{vertical-align:bottom;margin-left:4px;margin-right:10px;}
span{font-size:12px;display:block;text-align:center;}
February 19 | Sarah Adeel

lost in thought
with Sarah Adeel

Founder & Director, LettuceBee Kids

To me, brilliant is treating your everyday as a little life.

My favorite app is flip-board.

My favorite color is yellow. Yellow is happy.

My dream project is establishing ties and building a worldwide community of empathetic humans who are aware, connected and grateful without the confines of borders, culture or race. This is precisely what we are trying to achieve through our LettuceBee Kids textiles and stationery products.

The very next thing on my to-do list is 'sun salutations'

My dream collaborator is IDEO and IKEA.

At least once, everyone should just let it all go and just breathe.

The best way to unwind after a long day is a long hug.

If I had a one year sabbatical, I would take cooking classes from around the world.

At FUSE 2016, I can't wait to learn and get inspired from other design enthusiasts.

At the moment, I'm obsessed with the idea of home.

As of now, I'm totally over unreliable people.

I'd define my personal style as 'OCD, curls and red lip color can heal everything.'

My tools of the trade are complete honesty with everything you do or pursue.

The biggest thing that has changed since I started in the industry is human connection.

I lead by conviction and collaboration. I believe nothing can be achieved in isolation.

I wish I could sing.

The best advice I ever received was 'You are a priceless stone. But people will value you based on only their financial status, their own level of information, their motive behind entertaining you and their limited risk taking ability. Don't fear, you will surely find someone who will discern your true value. Never second guess yourself based on other people's opinions. Life's too short to wake up with regrets, So Love the people who treat you right and pray for the ones who don't."

I'm proud that I did not choose the easier path.

My playlist is a collection of my life OST from various times.

You can usually find me dreaming.

The last stamp on my passport was Paris.

The next stamp on my passport is Pakistan.

I still hope to change the world through design.

When I look back on my career I feel "Forgive, O Lord, my little jokes on Thee and I'll forgive Thy great big one on me."

?? 2016 IIR Holdings, LTD. All Rights Reserved.