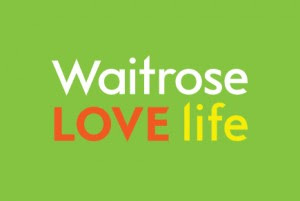 Re-posted from My Private Brand.
The introduction of a new Private Brand of delicious and nutritionally balanced foods, Waitrose LOVE Life, is due to hit Waitrose stores beginning June 30th. The line is the English grocer's largest sub-brand launch since essential Waitrose, with over 270 products. In addition, the Waitrose LOVE Life logo will start to be further used on products and ingredients across the retailer's entire offer, highlighting nutritional benefits to customers. The range is designed to complement the basic grocery items in essential Waitrose and the more indulgent products from Duchy, Heston and Menu From Waitrose ranges. And it answers a demand from over half of Waitrose customers to help them include a wider range of whole food ingredients and avoid saturated fats in their diets. Its launch will be supported with a quarterly magazine, recipe cards and a dedicated section on Waitrose.com, encouraging MyWaitrose members to share recipes and tips. The innovative range has been developed with the expertise and knowledge of the Waitrose in-house nutritionists and the creativity and flair of their award-winning chefs. According to Waitrose nutritionist Dr Joanne Lunn, 'We're well aware that most of us eat too much saturated fat, salt and sugar but we rarely hear about the important nutrients that we're not getting enough of. 'Variety is key to getting the balance right. Many of us get stuck in a food rut, eating similar types of food for breakfast, lunch and dinner. We need over 40 different kinds of vitamins and minerals every day for good health and no single food provides the correct mix of the important nutrients.' The packaging and magazine design, which according to the English trade magazine Design Week was designed by the branding agency Pearlfisher, is a departure for Waitrose as it incorporates vibrant primary colors to symbolize that more color in the diet means more variety and thus more nutrition. All products are developed with the quality and welfare standards you would expect from Waitrose ' for example using only free-range egg.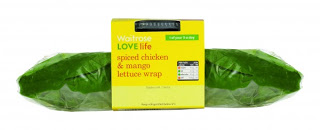 To learn more about the evolving Private Brand strategies at Waitrose please join me in welcoming Maggie Hodgetts, Head of Design at Waitrose to the Private Brand Movement conference in Chicago September 19 ' 21. This is a rare and exciting opportunity to learn more about Waitrose's groundbreaking Private Brand portfolio firsthand.
To learn more, download the brochure or follow us on Twitter @Private_brand