In this series - The Pain Clinic - Kate O'Brien, formerly a senior research nurse and now a site consultant, examines the most common problems facing clinical trials today and what the potential solutions to them are (read the previous posts here). This week she looks at how the lives of patients in clinical trials can be made easier. 
This series of articles has focussed on multiple methods of engaging with patients and promoting enrolment in clinical trials. Here we look at a summary of the advice and suggestions that should make life easier for patients.
At all stages of their clinical trial journey, the patient and their family need to receive support from the site, and indirectly from the Sponsor. This is often a new and unfamiliar experience for them, and it is essential for the future of the industry that this is an enjoyable time and one that they wish to repeat. We know that most patients feel very positive about their participation when they complete a trial but this does not include those who have withdrawn during the course of the study having encountered problems.
Pre-consent
All information to be provided in a low literacy compliant format.
Use a specialist provider for patient material.
Have an invitation letter with a reply slip, and a basic synopsis of what the trial involves.
Scope for pre-consent visits to be included in costings.
Include family members if the patient wishes.
During the trial
Provide a personalised schedule of projected visit dates at the start of the trial so that they know when their appointments will be and enable them to plan for this.
Provide IMP dosing instructions either clearly on the packaging or on a small laminated card.
Have a dedicated patient helpline provided by the vendor for technology issues and ask for feedback to ensure it is user-friendly.
Reimburse for time as well as travel.
Make travel arrangements for patients when required. Book a taxi to enable them to attend a visit in poor weather conditions, or if parking is an issue at the site. Use a concierge service for overnight stays or long-distance travel.
Use a payment system acceptable for patients as well as convenient for staff.
Enable sites to conduct evening and weekend appointments for convenience.
Text message reminders of appointments, and any special requirements.
Sites to have a direct line to the research department for easy contact. Regular checking of the answerphone and a prompt response to messages left.
Personalised updates on progress during the trial. Highlight positive outcomes, for example weight loss, improved glycaemic control, lower BP. Provide this in a printout.
Enable patients to provide feedback on their experience to help shape trials in the future.
At the end of the trial
Enter the patient into follow up in routine care if appropriate.
Provide full explanations of the treatment options available.
Offer options to remain engaged in research, for example patient groups.
Provide the code break information when received.
Provide a summary of the trial results.
The potential of remote data collection
Many people are keen to engage but are prevented due to work and family commitments. By embracing remote data collection we can enable a much wider population to become involved - I recommend reading Michelle Petersen's excellent article on how full virtual clinic trials can become a reality in the next 10 years. This is already demonstrated by the recruitment rates to ADAPTABLE – The Aspirin Study - the figures shared in a Society for Clinical Research Sites webinar on the Site of the Future (14 May 2019) made impressive viewing, and certainly offers food for thought.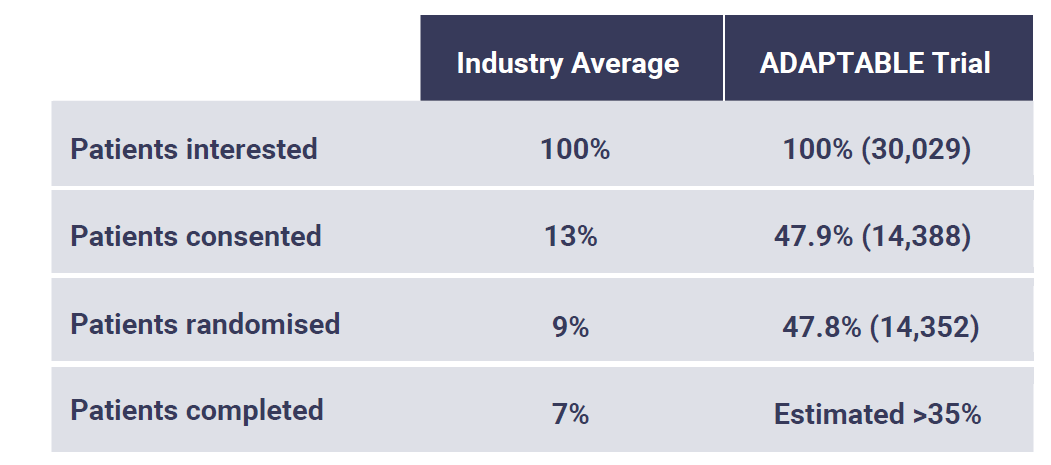 The excitement around virtual trials is clear from the recent KNect365 Clinical Trials State of the Industry Report 2019, which shows that 55% of survey respondents were 'Likely' or 'Certain' to increase their use of virtual trials in the next two years.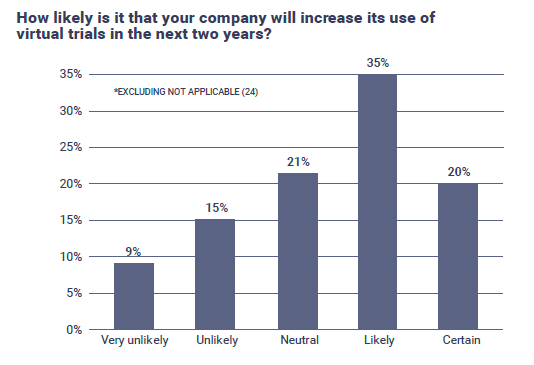 RELATED POST: How TransCelerate is digitalizing patient engagement in clinical trials