By: Kazon Robinson
In today's world, being on top of trends and what is going
on in media is essential. So much occurs within 24 hours it is surprising that we
can keep up with it all in that amount of time. The same can be said with
generational gaps and the differences that reside with them. For example, when
it comes to us millennials, while picking up traits of our preceding
generation, we are unique in our own way.
In fact, Marriott has decided to change its branding
strategy to pull us millennials in. As shown in
this
Brand Channel article, they are trying a different approach. Instead of, ''big,
uniform chains to cater to the 80 million U.S. millennial travelers with 1.4
trillion in their pockets to spend.'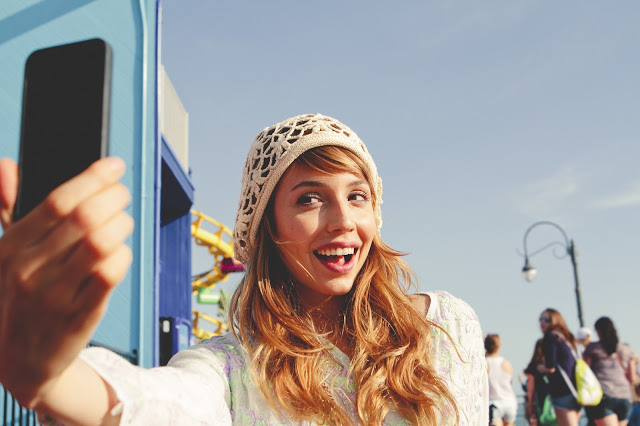 There is a clear generational difference between baby
boomers and millennials and Marriott has been tracking the shift. Instead of
wanting, 'familiarity, safety, and comfort' similar to boomers, Millennials
want a place with a sense of community but needed improvement.
However, the company was stumped trying to figure out how to
change their huge size from a downfall to an amazing asset. Thankfully, Marriott
had come to a solution to remedy this downfall and convert it into something
successful.  The resolution was to call
upon hotel employees and local entrepreneurs to innovate on particular hotels
concerning hotel food, beverages, and services provided within a six months to
implement these ideas.
The end result was different businesses being built. For
example, in London a Marriott Restaurant manager created the RoofNic. The
RoofNic is a pop up restaurant. Another good example is in Dubai where there is
the nightclub the Square which is on the fifth floor of JW Marriott Marquis.
Marriott continues to sweeten their deal for us Millennials by,
''getting into the music business with Universal Music Group bringing their
clients to Marriott's venues.'  All these
excellent ways to innovate Marriott to a new generation is a necessary step to
improve Marriott's gain. These business operations are in fact a symbiotic
relationship between Millennials and Marriott. Both parties gain something
beneficial from the other's experiences and actions.
About the Author:
Kazon Robinson is currently a Marketing Intern at IIR USA and a high school student at
All Hallows. Kazon helps oversee and revise the data entry of spreadsheets with
information relating to investors, twitter handles, and conferences. He also
has experience interacting with other writers from participating in the AH
Writers and Authors Club. He has previously worked at Bronxworks Betances
Community Center as an Office Assistant where he provided professional service
and directions for callers. He can be reached atkrobinson@iirusa.com