.entry-content img.sq{display:none; }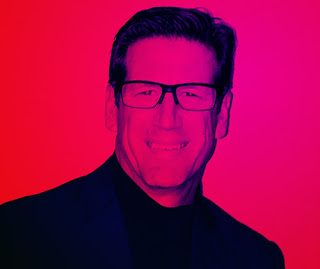 FUSE Muse
body {color:#fff; font-family:Arial, Helvetica, sans-serif; font-size:13px; background-color:#fff;}
a img{border:0; }
p { font-size:12px;margin:10px 0;line-height:18px; }
a { text-decoration:none; color:#ec008c; font-size:12px; }
a:hover { color:#01b2a5; }
h1 { margin-top:0;margin-bottom:2px; font-size:17px; color:#262222;text-transform:uppercase; }
h1 em{font-family:Baskerville, Georgia, "Times New Roman", Times, serif;font-style:italic; text-transform:none;}
h2 { margin-top:0;font-size:14px; color:#ec008c; padding:0; margin:0; }
.arrow{vertical-align:bottom;margin-left:4px;margin-right:10px;}
span{font-size:12px;display:block;text-align:center;}
January 15 | David Dombrowski

lost in thought
with David Dombrowski

Director, Industrial Design & Innovation, Pfizer Consumer Health Care

I'm inspired by Children!

To me, brilliant is the mind of a child or an alien.

My favorite app is WAZE

When I'm having a creative block I go for a run or simply head out and just people watch.

My favorite brand is Oakley!

My favorite color is burnt orange; although my kids would say designer black.

My dream project is to build a mobile design studio workshop.

The best advice I ever received was 'Be YOU.'

The very next thing on my to-do list is have a beer with a friend.

My dream collaborator is Elan Musk/Tesla.

At least once, everyone should attend FUSE.

The best way to unwind after a long day is get out of my 'work cloths' and watch the History channel, American pickers and The Secret of Oak Island.

If I had a one year sabbatical, I would race cars.

The most overused word in meetings today is 'right' at the end of a comment!

At FUSE 2016, I can't wait to meet old and new friends, network and be a sponge!

At the moment, I'm obsessed with wine corks and bottle caps!

As of now, I'm totally over Pawn Stars!

I'd define my personal style as casual design professional with a splash of intrigue

My tools of the trade are a Sharpie and a Moleskine.

The biggest thing that has changed since I started in the industry is the basic art of design. On a positive note, the advancement of computers and digital design and negative for the same reason.

I'm happiest when around family and people.

I lead by example. Hopefully I have something to offer.

I wish I could be free to tinker and just make 'whatever things.'

I'm proud that I have two beautiful children and wonderful wife who has stuck with me and supported me in my design life.

My playlist is all over the place!

You can usually find me on my feet interacting with people.

The last stamp on my passport was the UK.

The next stamp on my passport is, I'll know when I get there!

When I look back on my career I smile!

I still hope to play lacrosse.

?? 2016 IIR Holdings, LTD. All Rights Reserved.