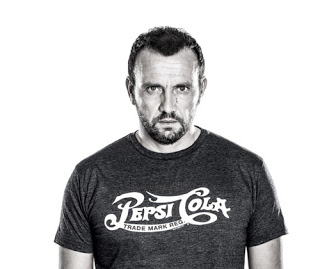 FUSE Muse
March 4 | Mauro Porcini

lost in thought
with Mauro Porcini

SVP & Chief Design Officer, PepsiCo

I'm inspired by the elegance of Audrey Hepburn, the theory of love of Plato and the magic of the microcosmos.

To me, brilliant is a clever solution that shines from within.

My favorite app is UBER - changing the transportation industry.

When I'm having creative block, I take a walk and simply look around.

My favorite brand is relevant, beautiful, elegant, kind, sustainable, and memorable.

My favorite color depends on the substrate it is applied to: the deep black of stylish clothing and cars, the light blue of beautiful eyes and of the sea, the ice white of my Italian Alps and of a pure flower. And more. We have an endless palette to choose from, why to limit ourselves to one color?

My dream project is every one I am fortunate to run right now.

The best advice I ever received was to be curious 24/7, pay attention to every detail and question its beauty and its meaning. And nobody ever told me anything like this'I have just extracted this truth by observing the behavior of the most brilliant innovators and entrepreneurs.

The very next thing on my to-do list is to fill everything I do with broader purpose. Every moment, every day.

My dream collaborator is kind, clever, confident, humble, and curious.

I think the Kardashians are one of the most extreme expressions of today's pop culture.

At least once, everyone should reach the top of a mountain and listen to the silence up there, blending soul and nature into one thing.

The best way to unwind after a long day is a massage or being with your spouse or reading a book. Or a massage with your spouse while reading a book.

If I had a one year sabbatical, I would tour the world on a sail boat and reach places that only a boat can reach.

The most overused word in meetings today is Design Thinking. Thank God. Whatever meaning you assign to those two words, they are elevating design to the executive suite. So, designers, let's stop complaining about the abuse of these words and let's leverage them to show the business world what design can IMAGINE, conceive and 'do'.

At FUSE 2015, I can't wait to share, connect and learn.

At the moment, I'm obsessed with #puppymonkeybaby.

As of now, I'm totally over design that doesn't build business value and mass consumer relevance.

I'd define my personal style as eclectic and spontaneous.

My tools of the trade are strategic thinking, design vocabulary, business understanding, unexpected shoes, and body language with heavy use of hands.

The biggest thing that has changed since I started in the industry is the rise of social media.

I'm happiest when I find purpose in what I do.

I lead by doing, sharing.

I wish I could fly and teleport myself.

I'm proud that PepsiCo is embracing design holistically as a strategic asset to drive innovation and growth.

My playlist is built daily by capturing with Shazam the most eclectic and inspiring songs I bump into and then transferring them to Spotify.

You can usually find me anywhere you are: I am always online.

The last stamp on my passport was China.

The next stamp on my passport is Italy.

When I look back on my career I have no regrets and beautiful memories.

I still hope to keep building fragments of happiness for people in the world, by imagining and creating moments of joy, of comfort, of convenience, of safety, of peace, of fun and of health in their life.

?? 2016 IIR Holdings, LTD. All Rights Reserved.