In creating Fuse 2013, we've moved away from labeling session based on the 'function' of design or strategy and present them to you just as they are'provocative, content driven and inspiring stories. However, it has been important in this process not to lose our focus on differentiation through design, the perfect balance of practical and provocative and the annual celebration of what's already happened and a dialogue around what's next.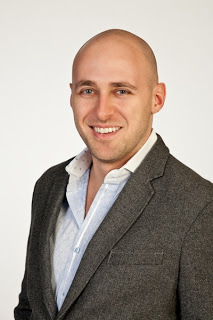 One such session will be our kick-off keynote, "The Future of Design Begins Now" with Jared Weiner, of Weiner, Edrich, Brown, Inc.:

Several emerging consumer trends will impact and inform the future of design. Design is one of the most important strategic differentiators and growth areas of the new economy. The economy is evolving to put more of a premium on design than ever before. We will discuss n evolved understanding of human sensory systems, the effects of rapid global urbanization on design, the Maker Movement, the 360 design experience within the company and the importance of distinguishing between innovation and imagination.
Another to look forward to is "Design Thinking: Championing the Strategic Integration of Design Within Your Organization" featuring Sean Hughes, Chief Design Officer, Philips Healthcare, Willy Wong, Chief Creative Officer, NYC & Co, and Vince Voron, Head of Design, The Coca-Cola Company. This panel unites inspiring and influential
design leaders to share how to strategically elevate the influence
and impact of design within your organization and the potential
for collaboration at the most strategic levels.
Other design focused sessions will include:
"Creating Harmonious Experiences With A Common Design Language System" with Klaus Kaasgaard, Director of Experience Design, Intuit and
"How Design Thinking Leads to Category Transformation" , with Neil Grimmer CEO/Co-founder, Plum Organics
And more!  To learn more about these, or other FUSE 2013 sessions, visit the event website and download the conference brochure.  Readers of our blog can save 15% off the price of registration. Use code FUSE13BLOG to save.