As SVP, Executive Creative Director at
Brandimage
,
Rob Swan has been a tireless advocate for the brand-building power of design '
responsible for both designing and defining agency creative workflow and
methodology through Brandimage's Chicago office. His work has earned numerous
awards and recognition for creative excellence. On April 8, 2014 Rob will
host 'Decoding the Design of Motivation' at the FUSE conference in Chicago. We
caught up with him to learn more about his work and what makes him tick.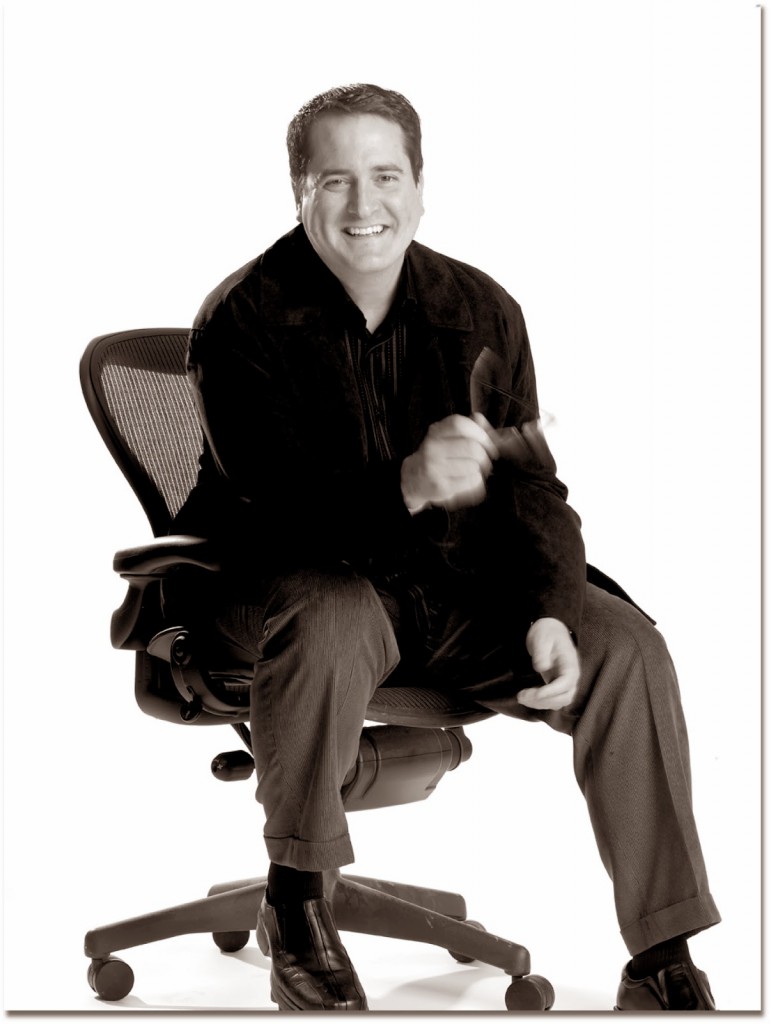 Your FUSE session will examine how to decode
meaning to influence consumer emotion and motivation. How does one decode
meaning?
It can be as simple as recognizing that everything we come
into contact with throughout our lives is interpreted by our brain's processing
centers, our heart and our gut, to have meaning. We may not be aware, but we're
constantly evaluating our surroundings and deciding in a rapid, subconscious
way, what is meaningful and what is not. We're asking, do I trust this
proposition as genuine, authentic and safe?
As a brand, if you can make it past those baseline
checkpoints, you can then engage your consumers in a conversation around
whether a proposition is interesting and desirable. It has to speak to
consumers, be in tune with their values and offer a solution to an unmet need.
If brands can do this in way that's meaningful and positively disruptive, then
people will want to know more. Again, all of this is happening under the
surface, at a microsecond processing level.
That's why design that understands and leverages meaning is
so critical. In today's consumer landscape, you only get one chance to make a
first impression ' to earn trust and a share of the hard-earned dollar.
The question, 'Is my
brand meaningful'? is likely a daunting question to ask. How would a brand
leader go about trying to answer that question?
I think we always start from the position that brands are
latently meaningful. Your brand already has meaning, it's just a question of
whether it has been clearly defined and strategically organized to tell the
most impactful and memorable stories for that brand.
Brandimage is developing metrics that get to the bottom of
this and it begins with asking questions such as: Does your brand have a
clearly defined purpose? Can you clearly express your brand's character and
core values? Is your brand authentically telling its story? Is every aspect of
your brand delivering meaningfully aligned benefits?
Probably the most insightful question to ask is whether your
audience cares about your brand story. Can they intuitively tell the brand
story with their own words? Better yet, would they put you on their shopping
list by name, rather than by category?
Earlier you mentioned
the idea of brands being positively disruptive? Can you walk us through that
concept?
Positive disruption is about how consumer emotion can be
influenced by design. At Brandimage we are bringing together meaningful design
elements in new ways to create a new experience. This in turn, makes people
feel and respond differently to a familiar branded product proposition.
You have to be careful though. It's not just about being
different or pushing the envelope. If you are 'zagging' thoughtlessly, no one
will listen. But if you can disrupt the conversation in a meaningful way and
own it, then you start to build equity and desirability.
What about
storytelling? How do you create positive disruption while staying true to a
brand's story?
When done right, positive disruption will stay true to the
brand story. It just tells the story in a new and compelling way. After all,
it's not just a new logo or a new color ' it's the story behind why the logo is
designed that way and why that particular shade of red was selected. The brand
story is the most valuable asset. Positive disruption carries that story to a
new level and reframes how consumers understand that story.
What is the single
most important factor for brands trying to demonstrate their value and meaning
to consumers?
Trust is absolutely the most critical factor. Because there
are so many choices in today's marketplace, consumers are quick to perceive
which options deserve their trust and which should be rejected because they are
inauthentic. It's a constantly changing landscape, so brands must come back to
trust over and over again. If you can establish that you're the real deal, then
it's just a matter of pushing the right triggers to keep people wanting more.
While we're on the
subject of meaning, what's the most meaningful part of your work?
At different times in your career, you wake up in the
morning for different reasons. When you're a young designer, you want nothing
more than to get your designs picked and be recognized for your creativity.
I've certainly been there, but today, I'm focused on diving deep to understand
how design thinking can define and build stronger brands ' starting with our
own. Everyone here has a role to play in making that happen. My particular role
is continuing to shape our innovative approaches to creating meaningful brands,
and making the Brandimage brand meaningful in the process. That's my goal.
That's what's meaningful to me right now. The good news is we've got a lot of
exceptionally talented individuals working to make this happen.
You've described
yourself before as a pragmatic dreamer. Can you tell us more about that?
It's not just me, it's all of us here at Brandimage. It goes
back to the old adage, 'head in the stars; feet on the ground,' which has been
a terrific motto for me and many designers. In this field you need to strike
the right balance between examining things analytically, yet not limiting your
mind so much that you don't dream about what could be. This is the very definition
of design: creativity within constraints.
I always tell designers, keep one eye on the left side of
your brain and nurture it. Don't just take art or design classes, take a
marketing class! If you're going to go into a business where design is the vehicle
to sell an idea or product, learn about customer marketing, supply chain
dynamics and pricing strategies. This won't dilute your thinking. It will make
you a more effective designer.
What other advice
would you give to young, up-and-coming designers?
The best advice I can give is to start developing a
center-brained mindset. Problems can't be solved by creativity alone, so start
learning about the analytical nature of problem solving. It might seem painful
at first, but it will pay off beautifully in the long run.
For me, the three weeks of intensive management training I
took at the request of my onetime CPG employer was one of the most valuable
experiences I've ever had. I went in there thinking I'm a designer, why do I
have I to do this? But I learned that there is just as much talent, imagination
and creativity in being an effective leader as there is in being a great design
thinker.
No matter where you are in your journey as a designer, if
you want a rewarding career, never stop learning. Never stop pushing yourself.
Be voraciously curious and don't let mistakes get you down. Make every project
count.
As I was reminded by a senior marketer client/friend
once'This is the fun stuff!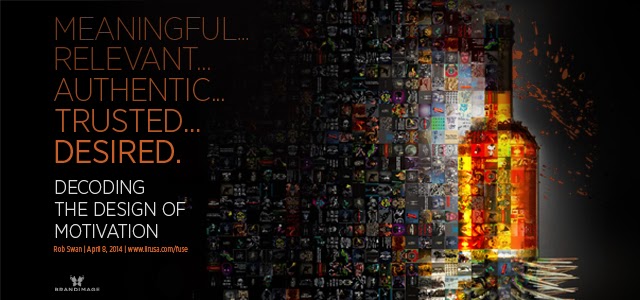 Editor's Note: This
post is brought to you by Brandimage,
a brand equity and design company, bound together by our passion to
strategically create meaningful brands that seduce at the point of decision and
consistently engage across all facets of the consumer experience.