Incidents in the maritime industry have been far too common lately, and one might ask: has safety become secondary?
In a recent webinar by Lloyd's List, Transas CEO Frank Coles, Lloyd's Register's VP Innovation Maurizio Pilu, and Tony Browne, lecturer and trainer, discussed the matter in depth. The industry is pre-occupied with changing technologies on board, but the fear is that technology is becoming a priority over safety.
Read the summary of the webinar in our first Pushing the Envelope paper, a collaboration between KNect365 Maritime and Lloyd's List Intelligence, and more!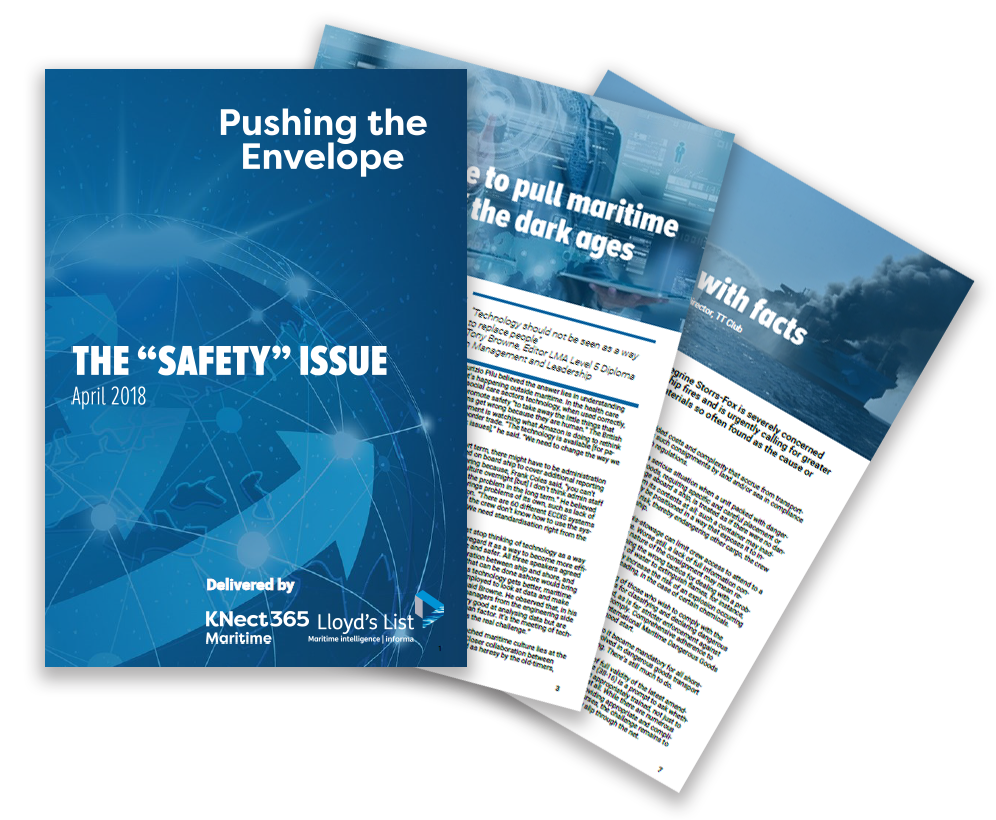 Why it's time to pull maritime safety out of the dark ages
Fire prevention in the dock after Maersk Honam inferno
Fighting fire with facts
Raising the alarm on Ecdis