Dinwiddle is a role model for new unity between brand, design and business -- "You can produce your dream on court and off."
Dinwiddie will also share his work created with Project D.R.E.A.M. (Disrupt Reality Every Available Moment) and his philosophy on community empowerment by design and social entrepreneurship with Chicago Public School System through collaboration with Project Osmosis via #FUSE-OSMOSIS-AIGA Chicago Shares Design. 
New York, February 26, 2019 –Today, FUSE Brand & Design Conference announced that Spencer Dinwiddie - Brooklyn Nets Point Guard, Design Entrepreneur and Philanthropist - will share his thought-leadership via live stream during the conference in Chicago on Tuesday, April 9th. The goal is to bring Dinwiddie's message and real time example of resilience and creative entrepreneurship to attendees and FUSE's partnerships with the Chicago Public School System through an alliance with Project Osmosis and Vernon Lockhart. Dinwiddie will be interviewed by Nancye Green, Donovan/Green, one of the leading female design CEO's along with some Project Osmosis high school students.
"I am honored to be a guest speaker at such a prestigious event. Designing and creating my own shoe, from ideation to execution, was a dream realized and now to be able to share that journey with industry experts is beyond my imagination," Dinwiddie said.
"It's easier for young people to find a path to success for themselves when they see someone who has done something they can relate to. As for becoming a designer, it can seem like a daunting and mysterious process altogether. By making time to share his story with FUSE and Chicago Public School System, Spencer is living his dream to actually 'disrupt reality every available moment," said Green.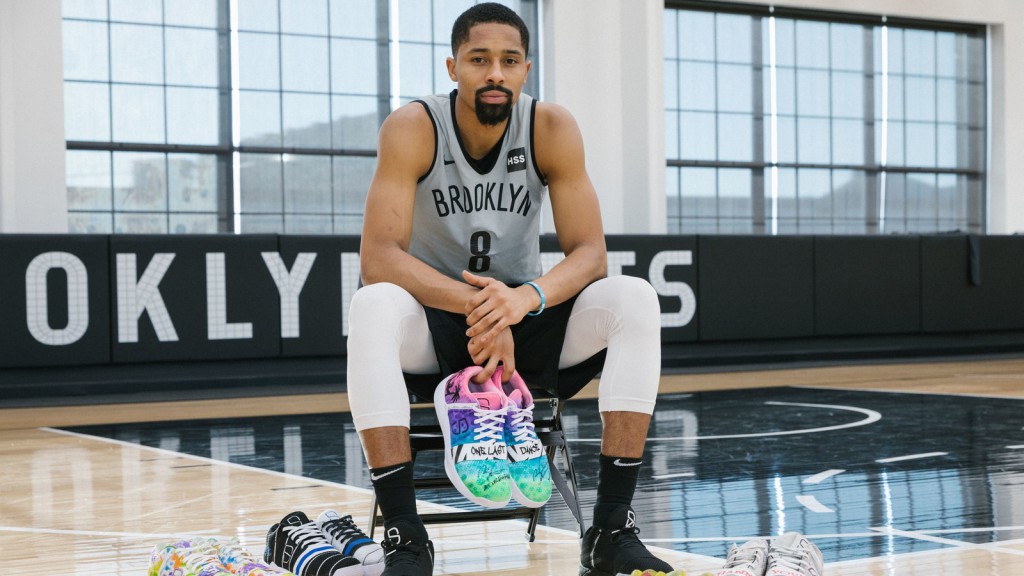 Dinwiddie has gained notoriety for his shoe brand, K8IR0S, which he designed and launched in 2018 under Project DREAM. His special collection of one-of-a-kind sneakers - MUSE 82 - is a collaboration with LA sneaker artist Kickasso, Kickasso paints culturally significant moments that are special to Spencer on the sneakers highlighting black historical figures like Rosa Parks to popular culture icons like Biggie. These games worn sneakers are auctioned off with the proceeds going to his The Dinwiddie Family Foundation benefiting youth.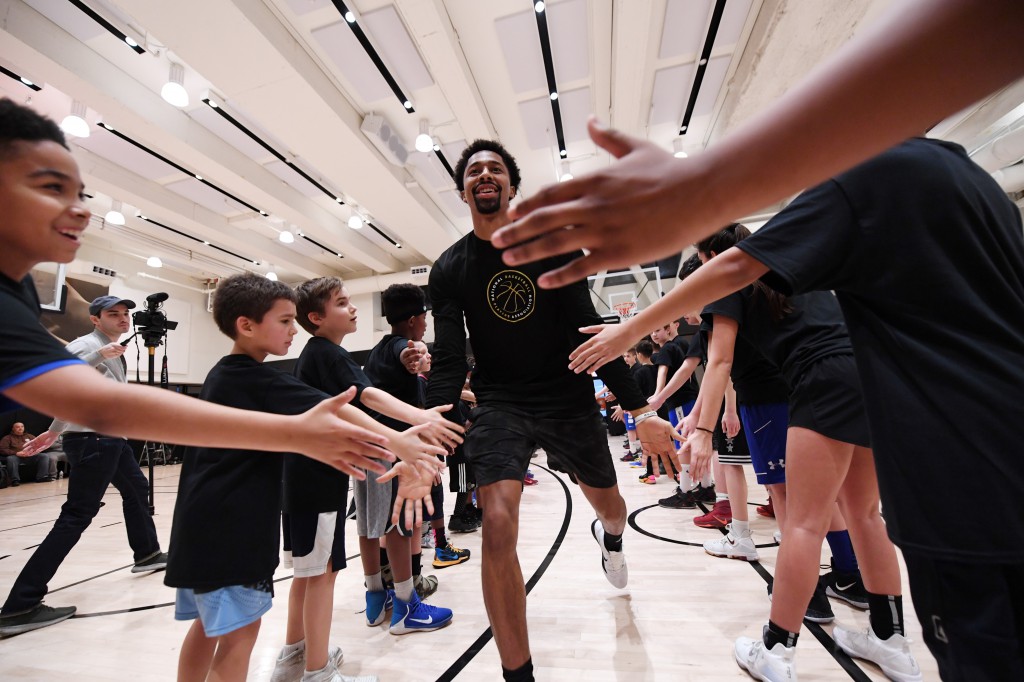 "Our collective goal with #FUSEsharesDesign is to look beyond the conventional design conference model and provide access to design knowledge and problem solving in major areas of change for high school students," said Julie Anixter, Conference Chair and Curator. Working with Project Osmosis, Spencer's story will be shared, along with many others, to show what "the work of branding and design, the opportunities for entrepreneurship, and the many diverse creative and digital careers look like. We're capturing the essence of the challenges, messages and careers of the diverse FUSE speakers in digital media that Project Osmosis will make broadly available," Anixter adds.
"We want to be able to say 10, 20, 50 years from now, that we were able to encourage thousands of youth to pursue careers in design they may never have otherwise considered. I believe every person has the human right to be creative, regardless of economic background or race. This project with FUSE and AIGA can amplify our goal," says Lockhart, who founded Project Osmosis in 1998. Vernon is also principal of Art On The Loose, Inc., a multi-discipline design firm based in Chicago, as well as a professor on design inclusion at the School of Design University of Illinois at Chicago.
The greater social context for the #FUSEsharesDesign is the disconnect between awareness of good paying jobs and the lack of diversity in industries where minorities are underrepresented. This has pushed companies like Uber, Google, Verizon and AirBNB to demonstrate stronger commitments to diversity and inclusion. Like the tech industry, the design industry has historically had low numbers of minority representation. A 2016 study by Google and AIGA—the professional association for design—found that only 9% of designers were Hispanic, 8% were Asian, and 3% were African American.
ABOUT PROJECT D.R.E.A.M.
Project D.R.E.A.M. (Disrupt Reality Every Available Moment) is a startup incubator that equips influencers with the necessary tools to develop products through the ideation, manufacturing, and distribution phases. The K8IROS 8.1 is Spencer Dinwiddie's self-endorsed shoe produced using the Project D.R.E.A.M. proprietary process. For more information and business inquiries, please visit the www.projectdream.io.
MEDIA CONTACT:
Ashley Blackwood, The Sports Publicist
About FUSE, KNect365, Informa:
FUSE is one of the longest running events in Informa's Knowledge & Networking Division, which operates as KNect 365, is the world's largest conference provider. It connects communities through to face and online events as well as digital services, enabling specialist groups to connect, network and share insights and learning. The KNect365 portfolio of training, learning, conference, advisory and congress events is centered around communities in key industry verticals, including finance, life sciences, and technology, providing the highest-quality content and thought leadership alongside platforms for connecting and collaborating, giving our customers real advantage.