Donald J. Trump has defied all political polls to become the
United States' next President-elect. Not only did the win the electoral vote,
the win also came with an enormously needed re-boost to the Trump brand.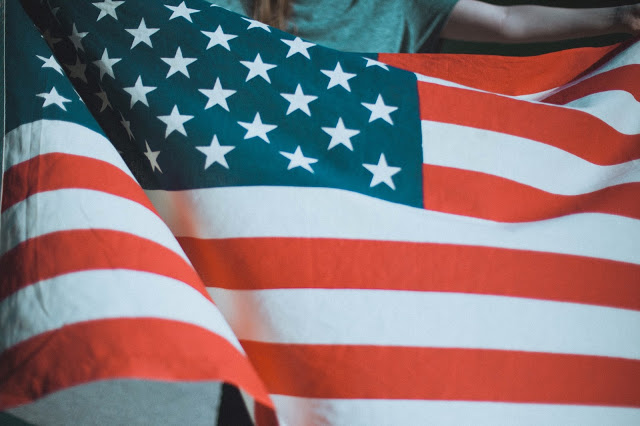 A post-Election Day, overnight national survey conducted by
Brand Keys, a brand engagement and customer loyalty research consultancy, revealed
that in each of the seven categories Brand Keys has tracked the Trump brand ' a
brand whose added-value had been badly battered by campaign rhetoric and the
release of a video tape that captured Trump making lewd comments about women '
rebounded to levels close to or exceeding added-value measures seen just prior
to his announced presidential candidacy in April 2015.
'Mr. Trump has been one of the most powerful brands we've
ever tracked,' said Robert Passikoff, Brand Keys founder and president. 'You
could add his name to anything from ties to buildings and the increased
perceived value of the products fell into the 20% to 37% range. Which was very
high, enviable by any category or brand standards, and what a brand is supposed
to do. Now, I suppose, he literally qualifies as 'the most powerful brand in
the world'.'
When Trump threw his hat into the presidential ring in June
of 2015, some of the product and service categories Brand Keys tracked were
positively affected; some were negatively affected. 'But that didn't totally
surprise or alarm us,' he said.
'In becoming a candidate Mr. Trump changed both the brand
paradigm regarding consumer expectations and values surrounding the Trump brand
and also blurred the traditional lines regarding where the 'Trump brand' was
expected to compete. These shifts changed how the Trump brand was perceived by
consumers. And an oft-contentious campaign didn't help foster consumer
emotional engagement and brand loyalty levels.' But the disclosure of a
videotape capturing Mr. Trump making lewd comments about women seemed to have
placed the Trump brand in real peril.
'Brands ' particularly Human Brands, people who are seen to
be the living, breathing embodiments of those set of values they alone are able
to so successfully, seamlessly, and profitably transfer to products and
services ' that are then so negatively and publically exposed the way the video
did to Mr. Trump, don't usually come back as strong as they used to be. Think
about what happened to Martha Stewart or Tiger Woods. Their brands survived but
they never came back as strong as they were before the brand imploded ' after
they went to jail or were forced to do a PGA Adultery walk-of-shame, for
example,' noted Passikoff.
'Human Brands don't generally get a second chance to breath
real life back into their brands or rekindle the desire in the hearts and souls
of consumers. Not at their former brand strength, added-value levels, at least.
These shifts are incredibly strong.' But apparently winning a presidential
election is the exception that tests the rule.
According to 1,203 registered voters in the 9 US Census
regions, 100% of the categories where Brand Keys has tracked the Trump brand
that had been negatively affected a month ago with the Access Hollywood tape
disclosure, all rebounded to Post-Candidacy+ added-value brand levels.
Added-value related to the Trump brand ' that is, how much
more a product or service is seen to better meet consumer expectations and be
seen to be worth more monetarily with the Trump brand ' is back up
significantly from a month ago in each of the seven categories where Brand Keys
has historically tracked the Trump brand.
With the White House won, the Senate race no longer a
toss-up, and the House within GOP hands, 'a brand that was once deemed toxic by
many consumers is now seen as not only a safe option, but an emotionally
desirable option,' said Passikoff. 'Especially given the new set of values that
the brand has created around itself: victory, self-confidence and
determination, a sense of the visionary, and ultimately greatness. We'll have
to factor those into our next Presidential Model.'
'The election occurred in contrast to predictions by the
political polls and pundits, and we'll leave it to them to predict the future
when it comes to presidential politics. What we know for sure is that these
brand engagement, added-value numbers correlate very highly with consumer
behavior and consumer perceptions of added-value for consumers' own sense of
self and actual product/service price value,' he said.
'They certainly did in voting booths across America. One
should remember that these are leading-indicators, which means that we'll be
seeing their effects six to nine months down the road, although we'd have to do
some additional drill-down research to predict the product and political
effects of those consumers/voters who feel disenfranchised.'
Passikoff said, 'I think it's fair to call it 'The Brand
Commander-In-Chief'!'