In response to the COVID-19 crisis, European Union (EU) President von der Leyen has formed a team led by eight Commissioners to coordinate the EU response to the crisis. The European Commission (EC) is also coordinating daily contacts with European Health Ministers and Ministers of the Interior.
An initial package of measures was announced on March 13, 2020, and further initiatives are being announced almost daily.
The EU response includes a combination of direct EU-level financial aid, new legislation, and increased flexibility in the enforcement of EU State aid rules to facilitate the adoption of local Member State measures. These measures, and EU State aid and antitrust aspects, are summarized below. New developments being posted on a dedicated EC webpage, in this rapidly evolving situation.
I.        EU Financial Assistance
The EU can provide financial assistance under a number of existing programmes, and changes have been proposed to increase the resources available. Initiatives so far envisaged include:
II.        EU Legislative Response
The EU legislative response to the crisis includes a variety of specific and general measures, including:
A temporary framework for assessment of State aid (discussed below);
Restrictions on non-essential travel to the EU and guidelines for border management;
A proposed regulation on a COVID-19 Response Investment Initiative to mobilise existing EU budget resources to provide financial support for Member States, including advancing payments, redirecting cohesion funds and channelling money where it is most needed;
A proposed regulation on airport slots to prevent airlines losing slots when they are forced to cancel flights;
A proposed regulation on financial assistance to Member States and countries negotiating accession to the EU;
Consultation and conformity assessment procedures to ensure supplies of medical and personal protective equipment such as face masks; and
Accelerating preparation of proposed legislation on a European Unemployment Reinsurance Scheme to support Member State policies.
III.        EU State Aid Approach
Unlike financial assistance granted directly by the EU, financial assistance granted by EU Member States is subject to the EU State aid rules under Article 107 of the Treaty on the Functioning of the EU (the TFEU). Article 107 generally prohibits "State aid," which is interpreted broadly to include many types of financial assistance, unless the aid is covered by a general approval under EU rules or specifically approved by the EC. Article 107(3)(b) TFEU provides for flexibility to address serious disturbances across the EU economy.
As mentioned, the EC has proposed a temporary framework for the assessment of State aid granted to assist firms entering into difficulties as from December 31, 2020. The new framework will enable four types of aid: (i) direct grants and selective tax advantages up to €500,000; (ii) State guarantees for loans for investment and working capital at subsidised premiums, subject to maximum loan amounts based on the wage bills or liquidity needs; (iii) public loans to companies at subsidised interest rates for investment and working capital needs, also subject to maximum loan amounts; and (iv) safeguards for banks channelling public support to companies, which is treated as aid to the banks' customers rather than to the banks themselves.
Indeed, EU Member States have already adopted a variety of measures, including delaying or suspending tax and social payments (France, Sweden Greece, Portugal), tax breaks or cuts (Spain, United Kingdom), and guarantees (the Netherlands, Belgium). Germany has announced the adoption of a protective shield with unlimited financial resources for companies to grant them liquidity. Additional measures are sure to be announced in the coming days and weeks.
The new framework will complement, not supersede, other legal criteria allowing for State aid under EU law. These include:
De minimis aid that does not exceed EUR 200 000 for a single undertaking per Member State over any period of three years; and
Rescue and restructuring aid under Article 107(3)(c) TFEU, such as loans or guarantees covering cash-flow shortfalls for up to six months.
In the current crisis, the Commission has committed to taking decisions on proposed State aid within days of receiving a complete State aid notification and has created a dedicated hotline to help with questions. These steps will significantly speed up the extension of aid while limiting the ability of third parties, such as competitors, to participate and comment in State aid procedures.
IV.        Other EU Antitrust Implications
While the EU's responses to the COVID-19 crisis will be welcomed by companies and citizens across the EU, many companies will also need to explore other measures to address the crisis. Some measures, such as "crisis cartels," are and remain illegal and may attract high fines. However, EU competition rules allow multiple types of cooperation that may provide scope for companies to mitigate the effects of the crisis. Potentially relevant forms of cooperation include:
Specialisation arrangements, under which companies agree to specialise in complementary activities to benefit from efficiencies (without fixing prices, limiting output or sales or allocating customers). Such agreements may benefit from an exemption from EU antitrust rules.
Joint purchasing arrangements, which may yield significant efficiencies and are assessed under the EC's guidelines on horizontal cooperation arrangements.
Other forms of cooperation, including sharing of information for pro-competitive purposes, again in accordance with the EC's horizontal cooperation guidelines. The assessment of cooperation other than hard-core violations (e.g., price fixing and market allocation) involves a weighing of pro-competitive and potentially anticompetitive effects, and the current crisis may result in more arrangements being allowed than would normally be the case, especially short- and medium-term arrangements. The EC has already committed to providing more informal guidance than has been the case under the so-called "self-assessment" framework, and companies should not hesitate to seek such guidance.
Sectoral arrangements, in particular in the agricultural sector, where a range of cooperative agreements not permitted in other sectors may be allowed.
Mergers and joint ventures, where EU and Member State merger control rules continue to apply but may allow greater flexibility in the assessment of transactions involving failing or "flailing" firms or divisions.
V.        Our Take
Each company's situation is different and must be assessed on a case-by-case basis. As the COVID-19 crisis evolves, however, many companies will need to take advantage of a combination of EU and national financial assistance, and legislative relief from restrictions that may become untenable in the current environment.
Companies may also mitigate the effects of the crisis by entering into a wider range of cooperation arrangements, mergers and joint ventures than they would normally consider. Except in the case of hard-core violations, the EC can be expected to be sensitive to the pro-competitive effects of such arrangements in the current crisis, especially for short- and medium-term arrangements. The EC has committed to do more to provide informal guidance, and companies should not hesitate to seek such guidance.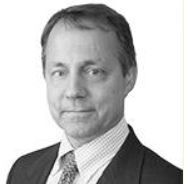 Jay Modrall, Partner, Norton Rose Fulbright LLP
James R. Modrall is an antitrust and competition lawyer based in Brussels. He joined Norton Rose Fulbright LLP in September 2013 as partner, having been a resident partner in a major US law firm since 1986. A US-qualified lawyer by background, he is a member of the bar in New York, Washington, D.C., and Belgium.With 27 years of experience, he is a leading advisor for EU and international competition work, in particular the review and clearance of international mergers and acquisitions.
Mr Modrall also has extensive experience with EU financial regulatory reform, advising the world's leading private equity groups in connection with the new EU directive on alternative investment fund managers and leading banks and investment firms on EU initiatives including EU regulation of derivatives, EU reforms in financial market regulation and the creation of a new EU framework for crisis management, among others.Mr. Modrall's native language is English, and he is fluent in Italian and proficient in Dutch and French.