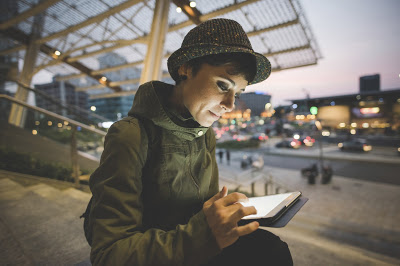 By Lauren Sobolik,
From the vast world of data science, to the speed of digital change, to the intricate design of brand experience, there's one common thread across all the conversations within the
first day of #FUSE16
: holy sh*t we live in a complex world of marketing.
David Boyle of BBC Worldwide touched on this during the first talk of the day; it's so easy to become overwhelmed by the information that's at our fingertips, the huge expectations that come with having this information, and the speed at which both of these things change.
The part of this thought I'd like to focus on, is the problem it can cause for brand authenticity.
Because of this newly discovered world of analytics, many brands are jumping head first into the deep end of data without first understanding who they are before they jump. I'm not talking about having/memorizing your mission statement. I'm talking about a deep, down and dirty understanding of who you are and what you stand for. Because this is where you'll find that magic little world of authenticity.
The difficulty with authenticity is that it requires us to quiet the noise of our own knowledge and maintain a very simple answer to our complex lives. It's the first and easiest equation we should ever have to solve -- and it doesn't include external variables.
It's fantastic that brands are finally understanding how important authenticity is, but some are still responding with a manufactured version that's based on whatever consumer data is telling them, or what their competition is doing.  Anyone see the problem here?
As David Boyle said, 'We're getting better at recognizing and understanding what's happening in our world now, but we're still responding with actions based on what happened in the world from our past.'
So how do we genuinely create an authentic voice?
I prodded
Stephen Gates
, Creative Director with Citi, for his thoughts on this idea of real authenticity vs. a 'curated' identity.
'If I get to the point where people start hating the brand I'm working with, this is when I know I'm doing something right.' He says this jokingly of course, but that can very well be the point when you know your brand is standing for something strong enough to create authentic impact.
Although I'm not as eloquent as Mr. Gates (I have about three pages of drop-the-mic quotes from his talks so far), I distilled his input into a simple three-step answer to this question.
Step 1: Quiet the voices.
We now have an incredible opportunity to deeply study our world through the lens of analytics. Try to turn off every reflex we have as marketers and quiet the complexity to make room for Step 2.
Step 2: Define who you are.
We stress knowing our competitors and knowing our audience until we're practically peeking into their windows. Wait until you actually know your own name before you introduce yourself.
Step 3: Don't apologize.
You've now done the work to design and build that beautiful value system, one shining pillar at a time. Please don't apologize for the color.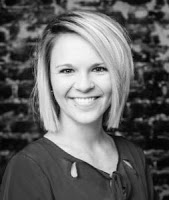 Lauren Sobolik
LinkedIn
Snapchat @laur2.0 *follow the FUSE coverage!