With the ongoing noise that surrounds consumers every day and the visual noise we invite into our lives, it is hardly surprising to see the trend of simplification. Many identities are being distilled down to their core assets in an effort to cut through the clutter and be easily identified.
At shelf, this philosophy needs to play a role as more and more noise is added on what seems to be a daily basis ' design clich?? after clich?? and a yawn fest of so called 'strategy' that is merely a value proposition disguised as a value-added emotional proposition to the consumer. Detergents, breakfast cereals, oral care, and pet care are solid examples of the 'shout the loudest' and 'be the brightest' design strategy at play.  Consumers have wised up in recent years like never before.
They understand the tricks, the strategies, and trends. They also know what they are looking for, and get frustrated when they cannot find it. Simplification and a distillation to the brand's core is the key. Designing for how the consumer envisions the brand is step one; step two is having them identify the brand of choice within the magic three seconds at shelf; and step three is the validation and delight with the package in hand.
Every category has a distinct design language, and a brand within that category plays a role in defining that specific language. The goal is to be able to help lead the category evolution and growth while still engaging and delighting the consumer. Not easy.
Brands with solid and distinct assets need to hold a mirror up to themselves and the internal marketing team. Strip away the elements on the package one by one until you are left with the bare minimum with still maximum recognition. Play the old Chanel trick before you leave the house ' take one thing off!
Clarity and transparency will be a huge factor in the future of consumer brands. Failure to connect quickly and emotionally could prove costly. The defendable assets that reside in the consumer's mind is where it all starts and the associations the consumer holds from identity to emotion.
About the Author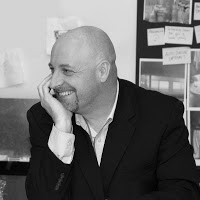 Dyfed 'Fred' Richards
Worldwide Creative Director, Consumer Branding
As a recognized leader in the global world of consumer brands, Fred champions the CPG team at The Brand Union. In his role as Worldwide Executive Creative Director, he collaborates closely with the network's 23 offices. Fred has developed an unparalleled personal view on the new global consumer shopping and purchase habits and trends impacting retail and brand communications. He is currently bringing his invaluable strategic insights to clients such as GlaxoSmithKline, Reckitt Benckiser, and Kraft.
Fred has worked in the international design industry for more than 20 years, specifically in the CPG category. Having worked for some of the world's leading branding and design companies in Britain, the USA, Switzerland, Belgium, Spain, and New Zealand, he brings a multifaceted perspective and rich design philosophy to The Brand Union. Fred has led global teams for P&G, Bayer, Wrigley, AT&T, Valvoline, Lowe's, and Kroger. The retail, packaging, and design work that Fred developed for Swarovski more than ten years ago still stands today. Other former clients include Unilever, Kellogg's, Bayer, Roche, Nestl??, Miller, and Guinness.
A much sought-after speaker at client and industry events, Fred is often featured for his thought leadership in international press publications such as The Wall Street Journal, Businessweek, Fast Company, Graphis, Communication Arts, Brandweek, and Shelf Impact. 
<i''Fred is an avid rugby union player and fan. He has represented the Chicago Blaze Rugby Club, Ealing Rugby Club in London, and his hometown team in North Wales.