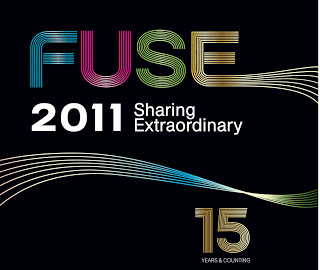 Join us at FUSE 2011, April 11-13, 2011 in Chicago, and hear the story of one of Target's most successful private brands. The "Giada De Laurentiis for Target: The Building of a Brand" session will share the story behind the creation of Giada De Laurentiis for Target brand from the identification of the business opportunity to how the brand was brought to market in nine short months. The presentation will also include a peak at the brand positioning, design process, packaging and marketing.
Giada De Laurentiis for Target: The Building of a Brand,
Wednesday, April 13, 2011
Featuring:
- Fiona Mitchell, Creative Visioneer, Target
- Michelle Mesenburg, Marketing Director, Target
Other featured sessions from leading CPGs and Retailers include:
Private Brand P.O.V., Vickie L. VanHurley, Ph.D., Design Director, Packaging, Meijer
<br /' Leveraging Trends to Build Brands: Treating Fragrance & Skincare Like Fashion, David K. Lyon, Vice President Brand Design, Bath & Body Works
<br /' Building Iconic Brands, Olga DelaRoza, Procter & Gamble
<br /' Translating Consumer Values Around Sustainability to the Luxury Goods Market, Jake McCabe, Creative Director, Coty Inc.
<br /' Reviving an Icon: How to Stay True to your Roots Whilst Becoming a Global Icon, Mrs. Sandra Lee, Group Director, Crabtree & Eveyln
<br /' Growing Brands Through Strategic Design, Christine Mau, Brand Design Director, Kimberly-Clark
<br /' Approaches to Innovation that Transform the Commodity into the Coveted, Candace Walters, Design Manager, MillersCoors
<br /' A Good Design is Only Half the Battle, Pio Schunker, Senior Vice President, Creative Excellence, Coca-Cola
<br /' How to Drive Empathy into Design: The Case for Anthropology, Donna M. Romeo, PhD, Group Manager, Strategic Insights, Frito-Lay/ Pepsico
<br /' Expanding a Brand Globally in a World with No Borders, Glen Spurrier, VP Global Creative Marketing, Kao Brands Company
<br /' Packaging Innovation Fueled by Trends Insights, Jennifer Westemeyer, Brand Design Director, Kimberly Clark
<br /' Brand Lifestyle Marketing in the Digital Space, Lisa Lopuck, Vice President of Marketing, Creative, Monster Energy Beverage Company
Download the FUSE Brochure for more sessions and full descriptions here.
Let FUSE inspire you to achieve new heights of greatness for yourself and your brands. Register here.
2010 sold out, make sure to secure your spot for FUSE 2011 today.
Cheers,
The Fuse: Design & Culture, Brand Identity & Packaging Team