When did natural products come to realize woodcut
type and craft paper likely perpetuates the negative stereotypes of natural
products and are therefore not required to be considered a player in the
natural product industry?
According to Eric Ryan of Method, the natural
products industry (if it is to be labeled as an industry) has transformed since
Method arrived on the scene. Don't misinterpret my meaning, he wasn't taking
credit for the change, he was merely noting it as a happy observer.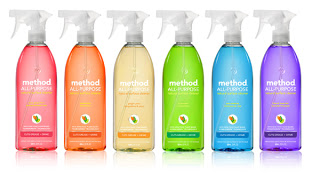 We were a recent witness this transformation when
we visited the Natural Products Expo West to meet with clients, prospects and
friends. It was an eye opening experience.
After knowing Eric for almost a decade, we were
able to see him surrounded by an industry that his brand has dramatically
influenced. We have friends at the brand Kind, but until the expo, we had never
realized their prominence in the Natural Products industry. Though we have
worked with many natural products brands, we had not yet experienced what it
was like when they came together under one roof and got busy socializing. It
was an event.
Brands like Seventh
Generation had typically passed by packaging aesthetics in favor of product
efficacy and sustainability messaging. The voice of design has now entered the
halls of this brand.  Seventh Generation
now demonstrates how putting effort into design can benefit the brand because
of the improved perceptions of consumers.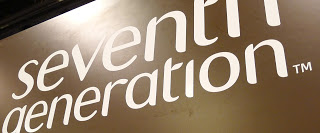 Design is deeply embedded in natural products ' the
industry has discovered bright colors, professional photography and a variety
of other design constructs. Does this mean the industry is no longer as natural
or has sold out in some manner? Not in our view. It merely showcases the fact
that product efficacy and a "green" message doesn't have to look like
it was run through the dirt before getting to your kitchen table.
The reason: bad design is not about making
something look ugly but rather about not taking the time to thoughtfully
consider all factors in developing a brand. Being intentionally ugly can be a
good design decision, but not taking the time or resources to consider your
aesthetics is a bad design decision.
The voice of design is strong in this one.
Aaron Keller
Managing Principal
Capsule