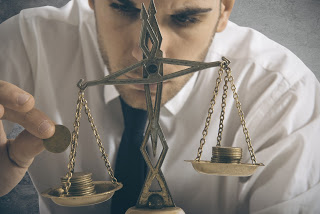 Just when you think you've seen it all, Blitab happens. By
'it,' I mean the world's coolest and most impressive gadgets, and by Blitab I
mean the Austrian company that just released a
touchscreen for blind people
.
That's right. Technology is becoming more and more accessible and user-friendly
for the visually impaired. The tablet, rather than having a traditional LCD
display, is made out of smart liquids that form bubbles on the surface of the
screen. According to the article, once 'the software recognizes text on a
webpage of USB drive, it converts them into Braille letters.' Currently, the
only Braille displays are bulky and only allow a few characters to show at a
time. With the new Blitab, the Braille gets imported directly onto the screen
with 13 to 15 lines at a given time. This is a huge development in the world of
design that reaches people from all different backgrounds and abilities.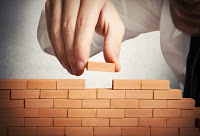 Wooden keyboards, wooden phone cases, and
wooden watches
? You'd think we were living in the book 'Hatchet' by Gary Paulsen (good book by the way). Instead we are living in the 21st century where the company Grovemade has just released a new product made of wood that also tells time. The watch features twelve circular cutouts that display two different colored clock hands. 'As the circular hands pass through the windows, they form lovely eclipse-like shapes to show time.' The overall effect is getting to watch the sun rise and set on your own wrist. This new design move is a strong attempt to get people to look at their electronics a little less and lean on simpler gadgets. The irony in this new design (even pointed out by Grovemade themselves) is that all of their other products include accessories for the electronics they want people to spend a little less time on. You have to appreciate the honesty as well as the simplistic design.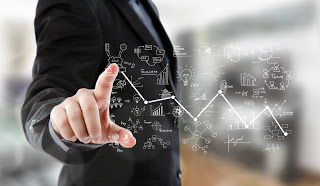 With so many streaming services becoming the preferred method of watching TV now-a-days, how do
brands create more awareness o
utside of traditional TV advertising? According to a recent article on Adage, brands need to capitalize on the appeal that these newer formats project to the consumer. In other words, streaming shows can be appealing because the viewer can control the viewing experience by pausing and rewinding if needed. This article suggests that with this same concept in mind, the viewer can pick out certain brands or logos placed within a certain scene and, if interested in them, ''pause the video and then be offered additional information and links on the pause screen itself.' This strategy, one being labeled the 'pause-screen concept', is very perplexing and illustrates the need for new design to emerge and evolve within marketing products on television.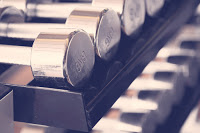 Looking upon
Ian Anderson's collection of ceramic tableware
, you'd think you were looking at a collection of repaired ceramics that were knocked over by a 5 year-old. However, this design is done on purpose and guess what? It actually serves a distinct functional advantage. Many of Anderson's items are easier to hold and almost negate the need for parts such as handles. 'The pitcher's form is actually easier to hold after it has been deconstructed,' Anderson says referring to his Oden Pitcher which is essentially split in two pieces without a handle. To top off the collection, Anderson makes geometric ' handled mugs and bowls with melted rims. Whether or not it's your style, you have to admit the concept and design is extremely innovative and unique.