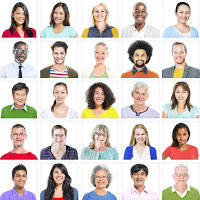 Imagine an interview where you are
purely judged on your skill set
and ability to work rather than your appearance. Well, if this sounds like something you'd like you may consider applying for a position with the U.K. web hosting company ByteMark. ByteMark decided that in order to fix the issue of candidates being also judged on a basis of what they wore to the interview by installing 'anonymous recruitment.' In other words, up until the final interview, this company will know nothing about these candidates other than their qualified skill set. 'Applicants fill in an online form and then selected applicant are given a first interview via instant message.' Following after that, the applicants undergo a remote skills test and then are finally invited in for the final interview. The results from this approach to hiring has yielded great results for ByteMark. The organizations comments by saying that not only did the experiment produce great results, but the process was also much cleaner. Due to its successes, this new hiring design is surely to get picked up at other organizations.
Any of you Breaking Bad fans out there? Well then have we found
the coffeeshop for you
! Opening first in Istanbul, with wider plans to open up shop throughout Europe and the U.S., Walter's Coffee shop is designed specifically after the famous TV show Breaking Bad. Co-founder Deniz Kosan opened the shop in March after running a crowdfunding campaign on the website Indiegogo. This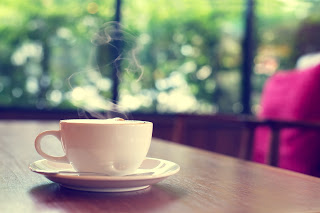 design move is an excellent example of pop-culture influencing modern design and branding within certain industries. According to the article posted on Fast Company's website, ''the drinks are served in beakers, coffee roasters wear yellow jumpsuits and masks (baristas, mercifully, merely wear branded aprons,) cupcakes come equipped with crystalized pieced of blue sugar on top of the frosting'' To read more about this unique design and branding opportunity
visit the Fast Company website
.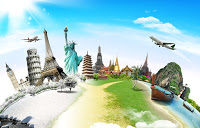 After an article released on Vice's Motherboard on Monday exposed Uber for fabricating the amount of drivers shown on the screen users see as their driver reaches their pickup location. However,
in response to this piece of news
, Fast Company believes that even if Uber is fudging positions of drivers, they have a good reason for doing so. 'Positioning vehicles by GPS very quickly is tricky business, so while the company may know there are X vehicles in your generalized area, it might need to deploy more stock animations of vehicles cruising down city streets in lieu of providing exact coordinates for cars in real time to keep the experience feeling smooth and speedy.' The article's analysis speaks directly to design for specific apps and how they are designed with specific purposes in mind. Whether or not you agree with Uber's methods, the analysis given in the article proves to be compelling and maybe reason to research into the design of specific apps.
Nichole Dicharry, is a Digital Marketing Assistant at IIR USA, Marketing and Finance Divisions, who works on various aspects of the industry including social media, marketing analysis and media. She can be reached at Ndicharry@iirusa.com