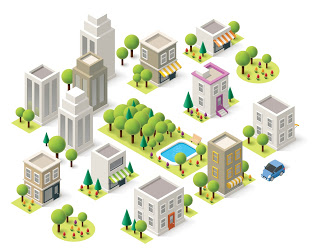 Can you build and design a blueprint for innovation? This was the question being asked in
an article on Fast Company
discussing a groundbreaking new design to build an innovation district in Miami, Florida. The design of this new district is described like so: 'a gleaming building wrapped around an expansive tree-filled courtyard. All the walls are glass so you can see what's happening in the ground-level retail and open-plan offices on the upper floors. In lieu of cramped hallways there are wide-open walkways and a snaking ramp that ascends to a rooftop lawn. Apartments are close by and there's a constant hum of activity and interaction throughout.' Sounds like something out of a dream right? Well much like it is in the world of business where everyone is chasing to develop to 'next big thing,' developers and cities are starting to build on this idea (no pun intended) and foster innovation within entire neighborhoods. The common themes of this 'innovation' district are, transparency, flexible spaces, and multiple different ways and opportunities for people to meet spontaneously. Learn more about the design of this <a href="http://www.fastcodesign.com/3047888/slicker-city/can-you-design-innovation"'wonder-world' on fastcompany.com.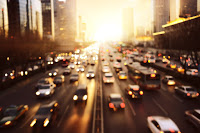 If you're a cyclist and tired of coming into contact with near-death experiences on the road, now's your time to celebrate. A recent
Fast Company article
explores two new headlights built for cars that will be able to spot people or animals on the road a few more seconds in advance. The Ford headlights are rumored to be able to cut accidents by 7-10%. According to a research engineer at the Ford innovation center, ''Both technologies could allow for detecting other road users earlier on unlit roads, in particular all the road users who might not be equipped with illumination such as bicyclists and pedestrians.'' This design move is huge not only for cyclists, but also families who take their pets out for late night walks. I especially applaud this design due to the fact that it takes into account the safety of those outside the car as well.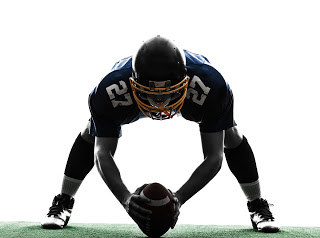 How many concussions occur in the NFL every year? Numbers vary every year but the consensus is A LOT. However, there is now a
new design for helmets that monitors player safety
. Coming out of the University of Pennsylvania, researchers have developed a new material for helmets that changes color under intense impact. 'The technology has implications for any industry where seeing an impact could be beneficial, but the lead researcher, Shu Yang, tells Phys.org that its effective ranges falls in the sweet spot zone of blast radiuses and concussions.' The new helmet, although not necessarily preventing concussions, will enable researchers to target the vulnerable spots for football players and hopefully decrease each instance. On the down side, the technology for this new helmet is not yet cost effective for mass production, which means this season's NFL may see the same amount of concussions.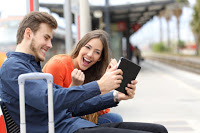 Are you a gamer? Or even someone who enjoys design and its unique forms? Well this week,
Fast Company wrote a piece
on a new company called Titanium Falcon and their ambitions to create a 'Wii-like motion controller small enough to wear as a ring.' This new little gadget goes by the name 'Talon' and is a non-axis motion sensor that you wear on your ring finger with playing games. 'You could steer in a racing game by twisting an invisible wheel in front of you, or return a serve in tennis by making an invisible backstroke.' The ring includes two action buttons on the side that can also be pressed in order to allow you to perform 'in-game jumps.' The 'smart ring' is the first of its kind within the technology sphere, however it will be very interesting to see where innovators take this idea from here.
Nichole Dicharry, is a Digital Marketing Assistant at IIR USA, Marketing and Finance Divisions, who works on various aspects of the industry including social media, marketing analysis and media. She can be reached at Ndicharry@iirusa.com