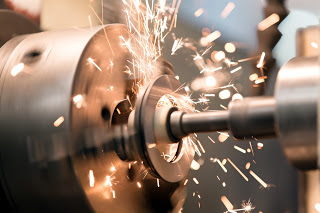 Are you on Vine? If you are you've probably either seen or heard about the new
Lowe's 'Fix in Six' series
. What you may not have heard however, is that the 'Fix in Six' series is actually an IRL display at their new location in New York City. According to Fast Company, the displays 'will be up for the month of August at Lowe's new store on the corner of 6th Avenue and 19th St., which opens in September'' For those of you who don't have Vine accounts, the vines essentially show what appear to be clay or model humans making repairs around the house in 6 different ways. 'One illustrates the space-saving advantage of hanging your bike form the ceiling, while the other demonstrates how painting walls a lighter color makes a room feel bigger.' This design move by Lowe's exemplifies an excellent marketing trend that appeals to social users and draws consumers to their new location in Manhattan.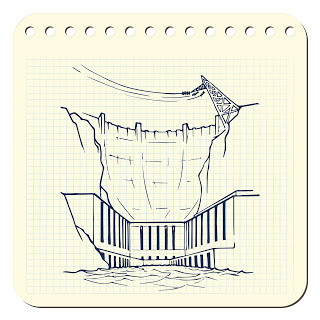 Who knew that the patent for the 'slinky' would make wonderful wall art? Not me, that's for sure. And yet, when looking at the drawing on Fast Company's website it doesn't seem like such a bad idea at all. Earlier this week,
Fast Company released an article
that discussed the new trend in art to use old patents as wall art. According to the article, a website called How a Car works is bringing patent sketches to the world of wall art. 'The website has 'remastered' eight classic patents, making them suitable for printing and framing in its office.' The concept is very simple and actually looks very striking against a clean black frame. Among the eight patents featured are Legos, the QWERTY keyboard, and the screw driver. This represents a really fascinating design trend of bringing back old inventions and their humble beginnings and reminding us how the design for a product really starts. All eight of these patents are available for
download here
so I will definitely be downloading the slinky patent'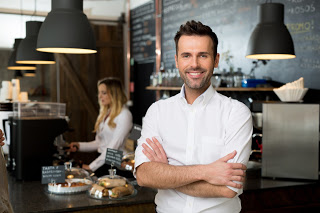 How does the design of an office affect the mood and work ethic of an employee you may ask? Entrepreneur would tell answer you with: many ways. In an article bearing the title
Design Your Office to Fulfill Employees' Most Basic Needs
the author describes 4 specific ways an employer can design an office environment that excites their employees. Going off of the 'hierarchy of needs' model, the author suggests that offering employees lunch, building a strong employee community, helping strengthen self-esteem, and nurturing ideas that start out as fragile thoughts will be a major asset to building a safe and comfortable office environment. This article highlights the most recent move for organizations to redesign the office space in order to increase employee happiness and through that, employee productivity.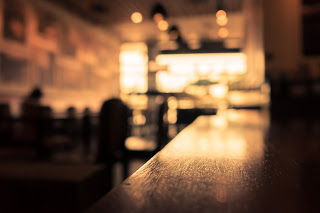 We've heard about people labeled as 'hedonists' or those who believe the pursuit of pleasure and happiness is the only thing that matters. Well' what if I told you that there was such thing as a 'hedonist bar' in London where the air is actually alcoholic? Yeah, you heard me correctly. The air. It's alcoholic.
In an article written this week
for Fast Company, a U.K. architecture firm by the name of Bombas & Parr just unveiled a bar that is called 'alcoholic architecture.' According to the article, Bombas & Parr is well known for its unconventional design approach from cooking with lava to having multi-sensory fireworks you can taste. 'In many ways we are creating a modern version of a tiki bar. Though creating this faux fantasy land we give adults license to play in ways which they might not otherwise have.' This idea seems very creative and fun! My one concern is how they will monitor the amount  of "alcoholic" air that gets ingested.
Nichole Dicharry, is a Digital Marketing Assistant at IIR USA, Marketing and Finance Divisions, who works on various aspects of the industry including social media, marketing analysis and media. She can be reached at Ndicharry@iirusa.com