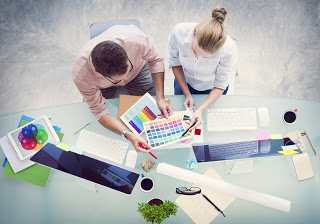 This week
Fast Company released an article
discussing 20 lessons we have learned from design thus far. We have been a part of an important shift in recent years where design has gained more traction and recognition. 'At best, design was an afterthought, like slapping a coat of paint on an already-built house or adding a cool tail fin to a finished product. No more. CEOs and strategists alike now appreciate the fundamental advantages that sophisticated design can provide.' Amongst the 20 different lessons the author includes, 1. Design is innovation; innovation is design, 2. Good design overcomes discomfort, and 3. Design isn't going away. The first of these points really rings true in today's climate. While we have so many new products and innovation sprouting up, design is melding within the innovation field. Without a good design, innovation does not reach that human component and authentic attraction. Examples like Apple, Uber, or even Google are there to show you that in order to have a successful innovative product, the design has to be there.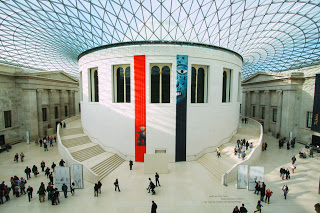 We see design everyday of our lives, and some of us even experience design on a regular basis. But what are the best 2015 examples of experience design?
Fast Company, this week, wrote a piece
that discusses the top design experiences of 2015. The winner, according to this article, is the Cooper Hewitt Smithsonian Museum. 'As part of a three-year-long renovation and redesign spearheaded by Local Projects' Jake Barton, the Smithsonian Design Museum took a step into the future with an array of interactive works meant to entertain, but also educate visitors on the history of design.' You can view the full design here. Apart from the winner, one of the finalists included the JetBlue Mint partnership. According to the article, JetBlue and Mint wanted to improve the business class experience while also keeping the prices relatively low. ''once onboard, flyers are given free wi-fi, a completely revamped entertainment console, better food options, seats which lie flat, and the option to turn that seat into a private pod.' Interested in the other finalists?
Check it out on Fast Company's site.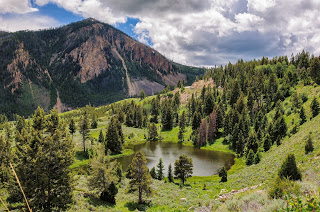 When you think about design you may not think of ground up old tires, but that is exactly what's going on in Yellowstone National park as a design project to protect the park. On top of the amount of pollution from thousands of tourists that plague the park, car tires wearing down the roads as well as disposing of old vehicle tires belonging to the park is becoming an issue.
According to an article on Fast Company
this week, Michelin and the Yellowstone park service are teaming up to repave the roads with ground-up old tires as a way to restructure roads while also dispose of old tires in an ecofriendly way. This new process of using old ground-up tires as new asphalt is called 'Flexi-Pave.' A nice benefit from this method, on top of everything else, is that it appears to be more heat-tolerant and durable than the more traditional methods. The only drawback to this newer design is that, like most everything green, it costs more than traditional asphalt. However, if the method appears to last longer while also solving the problem of where to dispose of old tires, perhaps the cost is worth the good service this project will be doing to the park.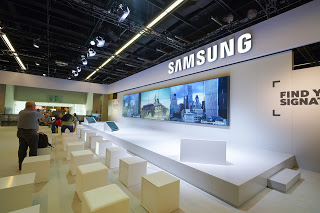 An article released by Fast Company
this week discusses Samsung's new TV model and how it revisits the concept of designing for d??cor and aesthetic appeal. The article argues that in recent years, TV's have been built and designed with more of a gadget feel rather than design. '' in more recent times, the attention has shifted to the more gadgety aspects of a TV' As a consequence, television design has suffered.' However, Samsung is now teaming up with French designers Ronan and Erwan Bouroullec to bring an exciting design back to the world of televisions. This new product in discussion is called the Serif TV from Samsung. The design of this TV is very elegant, embracing a beautifully I-shaped silhouette. 'Coming in three colors'white, dark blue, and red'and ranging in size from 21- to 40-inches, the Serif looks as good off as it does on, embracing an almost sculptural quality.' This new piece of furniture will go on sale in the U.K., France, Sweden, and Denmark beginning November.
Nichole Dicharry, is a Digital Marketing Assistant at IIR USA, Marketing and Finance Divisions, who works on various aspects of the industry including social media, marketing analysis and media. She can be reached at Ndicharry@iirusa.com